June 25, 2019
Posted by:

Strategic Franchise Brokers

Category:

News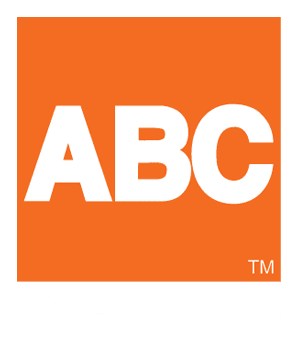 For entrepreneurial hopefuls looking for a franchise opportunity that is second to none, look no further than ABC Imaging. It is said that we are exposed to anywhere between 4,000 to 10,000 advertisements[1]in a day, depending on our daily activities and locality.
ABC Imaging is there in the thick of mainstream advertising and has been boosting brand awareness for businesses for almost 40 years.
The company, under the direction and vision of Medi Falsafi, is excited to offer a new franchise opportunity to interested and qualified candidates.
ABC Imaging is a $100+ million enterprise with 36 operating offices in five countries. It isn't often that a franchise marketing system comes along with the credibility, market position and systems in place that ABC has DAY 1 of franchising the brand.
The brand, business model, and organization have been positioned for excellence and has been around since 1982.
The company's leadership has continually reinvested into the business and technology, allowing for even more growth potential.
They offer a range of services including grand format printing, 3D printing, print management, and a suite of creative services.
The company has a foundation of excellence and an impressive roll of five-star satisfied clients. Franchisees can expect to grow quickly due to ABC Imaging's brand recognition, expert knowledge, proven processes, and detailed training.
The best candidates for ABC Imaging are those who have exceptional customer service skills and a friendly, approachable demeanor.
A unique aspect for ABC Imaging is that it not only offers a profitable turnkey model for those looking to own a business of their own, but it also gives the chance to existing independently-run print businesses by offering perfected marketing plans, operational practices, and support.
For as little as $18,000, an existing print business owner can have their very own ABC Imaging franchise.
The base suite of services offered within any franchise location are printing, copying, stationary, posters, postcards, and more. Each franchisee is provided with all of the equipment needed for these services.
Franchisees can choose to offer an extensive set of additional services, such as grand format printing and others.
People who want to open their own ABC Imaging from scratch can do so for an enticing franchise fee of $25,000, with an overall initial investment that ranges from $192,900 to $352,650.
Are you ready to dive into a business with proven operational practices and four decades of experience?
Do you want to join a company that offers marketing support, extensive training, and exceptional customer service methods?
Contact ABC Imaging today. For more information, visit the ABC Imaging website at ABCImagingFranchise.com.