April 9, 2019
Posted by:

Strategic Franchise Brokers

Category:

News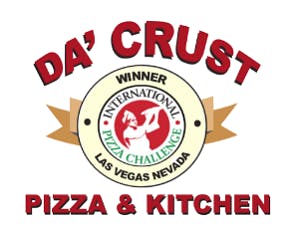 There is no shortage of business ownership opportunities in today's economy. Amidst the ample choices that any entrepreneurial-minded individual may pursue, the franchise offering supplied by the locally famous pizzeria Da' Crust Pizza and Kitchen is like few others. Now based just outside of Las Vegas in Henderson, Nevada, owner Frank McCarron has been practicing and perfecting everything from the flavorful menu dishes to the operational practices for decades. Now, the restaurant that holds the 2009 International Las Vegas Pizza Challenge trophy for Best Pizza is expanding to bring satisfied smiles to patrons across the nation through its franchise opportunity. 
The operations model is simplistic in nature, backed by strong management practices, hands-on direction within day-to-day activities, and easily replicated tastes. McCarron has worked hard to incorporate proven business practices within his concept. In addition to the traditional dine-in, carryout, and delivery revenue streams found within a pizzeria, Da' Crust stands above all others through its unique fundraising model. A commercial kitchen within each franchise creates frozen pizzas, which are in turn sold to organizations for fundraising purposes, giving the franchise an increase in profitability; franchisees have an opportunity to add 50-100% to their revenue via fundraising, when compared to other pizza franchises. All units will be carefully selected, ranging from 1,500 to 3,500 square feet and will typically be in a strip center or stand-alone building. All franchisees will be given ample support through the initial training process as well as ongoing support for the entirety of their ownership.
The menu is extensive to meet a span of flavor palates, offering such regionally famous favs as the authentic Chicago deep dish or a selection of east coast tomato pies. Not only that, but there is a vegan option that almost won the International Las Vegas Pizza Challenge this year in the non-traditional division. All of the dishes served at Da' Crust have been carefully constructed in order to be replicated by franchisees. The initial investment and ROI for Da' Crust is also impressive, beckoning anyone hoping to engage in a business that is fun to run, rewarding to operate, and delivers high profits.
Da' Crust Pizza and Kitchen franchise marketing system is now seeking interested and qualified candidates to partake in its stable and profitable business model. If you are interested in more information, please visit Da' Crust's website athttps://www.dacrustpizzakitchen.com