March 29, 2019
Posted by:

Strategic Franchise Brokers

Category:

News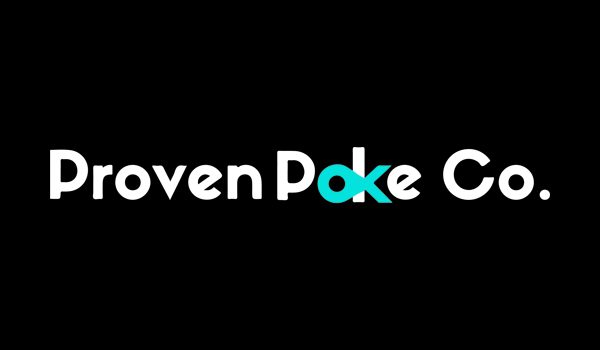 Before Hawaiians made contact with outsiders, they feasted on a simple snack of fresh-caught fish, complemented by sea salt, seaweed, and crushed inamona or kukui nuts. Slowly this cultural staple evolved with the introduction of new foods to the islands. Now, the mainlanders welcome this culinary icon referred to as poke. Proven Poke Co. has taken the concept of poke and created poke lovers in every community they set roots in. With a focus on sustainable ingredients in a totally customizable burrito or bowl, Proven Poke Co. has taken poke to the next level. The company is now offering franchise opportunities to interested and qualified candidates.
The business model and operating system have provided a way for the company to expand quickly. Since their establishment in January 2018, Proven Poke Co. has already successfully launched five flourishing locations. This growth speaks for itself. Their simplistic food preparation methods and a menu centered on fresh, limited ingredients allow for the entire concept to operate in a space as small as 600 square feet to as expansive at 2,200 square feet. Customers are greeted with a laid-back atmosphere, sleek wood accents, and a colorful food display. The culinary innovations by Proven Poke Co. have captured the love and attention of entire communities. The company is committed to a slow initial growth model to aid each franchisee as they develop the brand and business model within each specific location. After that, Proven Poke Co. offers ongoing support to spur each individual restaurant on as they offer the same fresh Hawaiian experience as all other existing locations. 
What is exciting about the Poke Franchise market is that this market segment is not only large and significant but is continuing to expand quickly.  The poke franchise concept relies on a compact, efficient operating system and a business model that operates with a simple operating system in place.  The Proven Poke franchise marketing system is one that brings a high-quality product, great service and a strong, relevant brand to the market.
The food industry in the U.S. is stable and continues to grow, with an emphasis on fresh, quality foods. The demand for well-sourced, fresh ingredients is there and Proven Poke Co. is here to offer a healthy fast food option to the nation. Statistics website Statisticaasserts that by 2020 the fast food industry, including dining styles like Proven Poke Co., will be a 223 billion dollar industry. The franchise option has a firm foundation in the proven business models tested in the existing locations and is waiting for qualified candidates to take Proven Poke Co. to all areas of the nation. For more information on the Proven Poke Co. franchise opportunity, please visit the informational page at https://provenpokeco.com/franchise