December 20, 2022
Posted by:

Strategic Franchise Brokers

Category:

News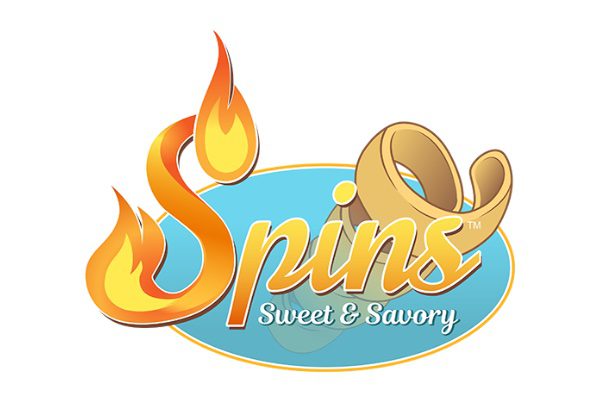 As a prospective franchisee in the pastry and beverage space, carefully assess the business partner you choose to venture with. This is detrimental to the growth and success of the franchise and protects you from many challenges startups experience. Before committing to any partnership, ensure it is everything you are looking for in a franchise to avoid inconveniences and frustration in the future. Several factors help you determine the value of a franchise offering: available income generation streams, possible Cash flow risks, franchisor involvement, and support, among others.
Over the past decade, the pastry space has significantly grown. Our well-designed model allows you to maneuver the industry and reap substantial returns on your investment. Since opening our doors to the public, Spins: Sweet & Savory has established itself as the go-to haven for the Hungarian delight of chimney cakes or spins. Our well-curated menu offers a range of delicacies and beverages to ensure your customers' needs are addressed. If you join our franchise network, we will work closely with you, providing support and guidance to help you turn your exclusive location into a welcoming atmosphere where customers can enjoy exceptional services.
We are committed to providing exceptional customer service and unique, delicious treats you'll not find anywhere else. This unique approach sets us apart from the competition, which has helped our brand build significant traction. Prospective franchise partners can leverage our brand recognition and proven model to grow their location, turning it into a reputable community staple. Every aspect of our business model has been customized to add value to your venture through research, continuous guidance, and support throughout the lifespan of the venture. Spins: Sweet & Savory is the ideal franchise offering for you if you are ready to make your business ownership dream a reality.
Spins Sweet & Savory Franchise Operational Support
When you choose to franchise with us, you get continuous support and training in various aspects critical to the overall success of the venture. Our franchise support team focuses on customer service techniques, unit operations, pricing guidelines, maintenance, and administrative procedures. Operational support is vital for running a business, as it enhances workflow effectiveness without compromising the bottom line: making money. Seamless business operations are also a sign of strong leadership, and our franchise support team is always by your side to ensure this remains the case.
Many startups in the pastry and beverage space often experience challenges that lead to the premature shutting down of operations or compromising their return on investment. With nearly half the number of startups failing within the first five years, franchising is an excellent option to avoid such hurdles. Our highly adaptable and flexible model ensures every detail is dialled to perfection to make operations seamless throughout the organization.
Spins Sweet & Savory Franchise Marketing Support
Spins: Sweet & Savory is more than just an ordinary pastry outlet, but a mixture of Hungarian delicacies that bring flavor and delight to one of the most competitive industries. As a result, Spins: Sweet & Savory has built significant brand traction and effective marketing strategies, which you can leverage to grow your exclusive location. Startups can waste time and resources on marketing strategies and campaigns to enhance visibility. Still, we offer well-designed marketing plans to grow awareness regardless of your target audience.
When you integrate our model into your business structure, you get target-specific campaigns that invoke a positive response. Since joining the dessert and pastry industry, our team has established advertising material and strategies that benefit all the members of our franchise network regardless of geographical area or target audience. This allows you to focus on other vital aspects of the business that require your attention. You also can leverage our strong social media presence, allowing you to tap into the online market and grow traffic to your restaurant. Our superior marketing support helps you grow your venture through highly targeted campaigns, boosting your return on investment.
Spins Sweet & Savory Franchise Comprehensive and Ongoing Training
At Spins: Sweet & Savory, we believe in equipping our franchise network with the skills and knowledge needed to operate a successful restaurant. This is achieved through comprehensive and ongoing training to maximize growth and ensure seamless operations. We focus our training on critical areas that hugely impact the venture's trajectory, such as customer service techniques, instructions, research, and development. These are vital areas to focus on if you want to start a business, and we can ensure everything runs smoothly throughout the business.
We are offering interested investors a once-in-a-lifetime opportunity to join one of the fastest-growing and most lucrative spaces with a team of professionals by your side. You can expect regular updates and pertinent information to give you a competitive edge as you embark on your business ownership journey. This is the best franchise offering for individuals with a passion for delicious treats, and we'll be with you every step of the way to help you turn your passion into a lucrative venture.
For more information on the Spins Sweet & Savory Franchise, visit the franchise site:  https://www.spinsfranchising.com/