November 16, 2022
Posted by:

Strategic Franchise Brokers

Category:

News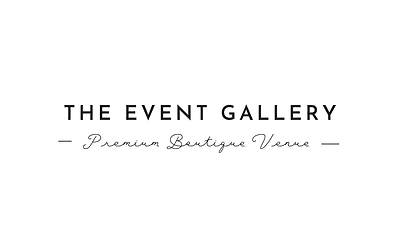 Are you a prospective investor looking for a unique market with the minimal, focused competition? The Event Gallery has a fantastic franchise offer guaranteeing a sizeable return on investment. We discovered a gap in one of the most lucrative sectors, event venues for hire. While the industry is full of empty rooms and rental halls available, The Event Gallery takes the experience up a notch by delivering the same upscale ambiance as a hotel. We can help you guarantee your client pool a similar experience.
Since we launched the business in 2016, our goal has always been to provide discerning individuals with a premium, boutique experience for their events. As a prospective franchisee, our support team works with you to ensure your location meets similar standards for a high potential franchise return on investment. We provide every member of our network with a proven business model and continuous support throughout the business. This is particularly important for startups, allowing you to leverage the advantages of franchising as you turn your property into a reliable revenue stream.
Our mission has always been to revolutionize the venue industry by providing comprehensive planning, design, and décor services to reduce the function's stress. With the help of our professional franchise support team, you can integrate our model into your business structure for seamless operations and growth. As a recognized brand specializing in fully decorated, turnkey, stress-free events, you don't have to worry about building traction for your exclusive location. Let us help you design and create unforgettable experiences that will make your new The Event Gallery the go-to venue in your area.
Why The Event Gallery could be the Right franchise system for You
As a business founded on strong client relationships, we aim to provide an unforgettable experience and customize each function to exceed customers' expectations. This is a great strategy to attract new clients and retain existing ones. The venue industry is highly competitive, and many startups need help to find a model that works or identifies available income streams. Our model makes your venue flexible to meet the various customer demands, turning it into an ideal spot for different events.
Whether it's baby showers, birthdays, bridal showers, anniversaries, engagement parties, or intimate weddings, we can ensure you profit by hosting different functions. Check available income-generation streams before franchising to avoid disappointment in the future. Our commitment to franchise partners guarantees guidance and support throughout the venture, ensuring you avoid cash flow risks.
When you franchise with The Event Gallery, you get a unique investment with scalable and streamlined business operations. Leverage our proven business model, extensive industry expertise, and superior brand recognition to overcome the hurdles many startups experience, which usually lead to shutting down operations. Prospective franchisees don't have to worry about such issues because we focus on all the critical aspects that impact business growth, like marketing.
Consistent and High Margin Revenue Streams
Our franchise offering is an opportunity to turn your business ownership dream into a reality with the best in the business. There are many ways to turn a profit, mainly involving providing the client with what they want in the best way possible. We work with you to transform your venue into a magnificent, intimate location to host various events. You'll also receive training to help you enhance customer experience and drive profits through the roof. Here are some strategies incorporated into our model to help you grow.
A Streamlined and Structured Franchise Pricing Model
The goal of The Event Gallery is to ease the pressure from the event without compromising the client's vision. Through intensive training, we'll help you learn ways to engage your clients so that you can transform the venue into the ideal venue. From design and color pallet to staffing and décor, our franchise support team can ensure you exceed the customers' expectations and grow your location. We also include the shower and party package to diversify your services and meet the client's specifications.
Event Management Franchise Experience
You may only be required to provide some of the amenities in some events, as some clients may opt to handle planning and managing the event independently. To ensure you turn a profit, we can ensure the client assigns a venue overseer to facilitate check-in and ensure policy and procedure compliance. Our support team will guide pricing for different events so that you get the most out of your venture.
The Event Gallery is the only venue in the people business, guaranteeing a once-in-a-lifetime experience with every booking. We pride ourselves in our top-notch service, providing clients with what they need to succeed in their events. You will receive the same level of commitment and dedication from our team throughout the business's lifespan. Learn our trade secrets to ensure you utilize the market gap and actualize your business ownership dream.
For more information on the Event Gallery Franchise model, visit the franchise site: https://www.brandoneventgallery.com/franchise