June 24, 2022
Posted by:

Strategic Franchise Brokers

Category:

News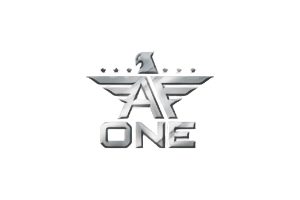 A passion for physical fitness is something that should be nurtured. Ace Force One is "walking the walk" and "talking the talk" regarding personal and group training. With an experienced team of fitness experts, we can individualize every session to help our clients achieve their short and long-term goals. This has enabled us to build a stellar track record of success, incomparable team atmosphere, strong brand recognition, and established policies. If you are a fitness expert looking for a lucrative venture to invest in, Ace Force One allows you to join one of the fastest-growing industries; fitness.
Since we opened our doors to the public, our goal remains to be the most efficient and complete franchise model. We aim to achieve this by providing our prospective franchise partners the opportunity to experience a profitable, rewarding, and efficient business model. Once you become part of the Ace Force One family, your success becomes our primary focus. Our experienced management team has years of experience and knowledge in the fitness industry, allowing them to craft a road map to success with a guaranteed return on investment (ROI). You can grab this chance to become part of a life-changing team proactively transforming the community by franchising with Ace Force One.
Before venturing into the fitness industry, you need to ensure you have the best business partner by your side. Prospective franchisees can leverage our extensive experience and industry knowledge to kickstart their business ownership journey, which is vital for startups trying to break through the industry. We guarantee continuous support throughout the lifespan of the venture, focusing on all the crucial aspects that impact growth. Our professional franchise support team will help you deliver elite group training, personal training, and nutrition to your target audience in an upscale fitness facility. Our proven business model has solid income-generating channels and support from marketing to operations and ongoing research and development.
Why the Ace Force One Franchise is a Strong Financial Model
The Ace Force One model is designed to allow someone with a background or passion for fitness to connect to a proven system of branding, marketing, sales training, administrative procedures, and management. This makes business ownership manageable and more flexible without compromising income-generating channels. Prospective franchise partners can focus on their customers and do what they do best; provide exceptional training programs and customized training sessions. Ace Force One has an elite fleet of professional coaches with over one hundred years of collective fitness experience, allowing them to strategically pilot every class to success.
Regardless of the programs you offer at your exclusive location, we can help you grow your client base for maximum profits through positive reinforcement and consistency. Leverage our superior brand recognition as you step into one of the vastly-growing industries with our proven business model that will help you turn your passion into a significant return on investment (ROI). Our ability to grow and adapt to any change in the industry has been vital to our success. We can customize our franchise model to suit your business style and operations.
As the country recovers from the COVID-19 pandemic, many people realize the importance of living healthier lifestyles. Ace Force One gives you a grand opportunity to tap into this vastly-growing client pool with the professional help needed to maneuver the industry and run a successful business. This is the time to impact your community while turning a profit positively, and you can count on us for support. Recent studies project significant growth in the fitness industry, making this the best time to own your own Ace Force One.
Why is Ace Force Potentially Right for You?
Before committing to a franchise partnership, it is vital to ensure your business partner shares similar goals and objectives. At Ace Force One, we guarantee prospective franchisees a high level of commitment, work ethic, and organizational skills. Our professional fitness coaches provide regular training programs to your staff to ensure you offer your clients highly-personalized sessions to achieve optimal fitness and general wellness.
Our leading-edge workout facility offers the highest standard of group and personal training, using unique technology systems to provide precise body scans for maximum customization. We rely on these metrics to accurately track the progress of our clients and offer guidance to help them achieve their short and long-term fitness goals. Prospective franchise partners can expect the same dedication and commitment from us throughout their business ownership journey. We have incorporated technology to enhance the quality and effectiveness of the programs, and you can offer the same level of quality services with us by your side.
If you are ready to turn your passion for fitness into a lucrative career with exponential growth opportunities, this is the best time to join Ace Force One. We are looking for business-savvy individuals who meet the financial requirements and possess a strong work ethic and an affinity for fitness.
For more information on the Ace Force One Franchise, visit the franchise site here: