June 4, 2023
Posted by:

Strategic Franchise Brokers

Category:

News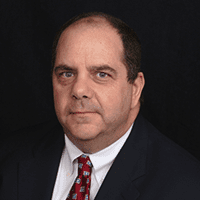 Mr. George is a recognized authority in the field of franchising and franchise development.  His focus area of specialty has been franchise sales and franchise mapping/territory planning work.  With a wealth of experience and a deep understanding of the industry, Alan has helped numerous businesses successfully navigate the franchising process and achieve their expansion goals. Here is a background overview of Alan George and his contributions to the franchising world.
Early Career and Expertise in the Franchise Market
Alan George's work in the franchise industry began with his early career in sales and marketing with a franchise territory planning firm, Tactician. Through his work, he gained valuable insights into the challenges faced by businesses seeking growth and expansion. He was able to gain valuable experience working with brands such as Chick-Fil-A, Chuck E Cheese, Bob Evans, Cricket Wireless, Subway and other established franchise brands.  Recognizing the power of the franchise model, Alan dedicated himself to learning the intricacies of franchising and honing his expertise in franchise development, marketing, and operations.
Being part of launching the franchise consulting firm, Franchise Marketing Systems
Driven by his passion for helping businesses grow through franchising, Alan George worked with Chris Conner to launch Franchise Marketing Systems (FMS Franchise) in 2009 in Atlanta. FMS is a leading franchise development and consulting firm that assists companies in expanding their brands through franchise systems. Alan George recognized that the market needed a brand and business model that could provide not only the consulting and support, but the execution of franchise models for these new systems.  With a focus on strategic planning, marketing, and operational support, FMS provides comprehensive services to guide businesses through the complexities of franchising and position them for success.
Approach and Methodology
Alan George and his team at Franchise Marketing Systems employ a systematic and results-driven approach to franchise development. They work closely with each client to understand their unique business model, target market, and growth objectives. FMS conducts thorough market research, feasibility studies, and brand analysis to determine the viability of franchising for the client's business. With this information, they develop customized franchise strategies, including franchise documentation, training programs, marketing initiatives, and ongoing support systems.
Successes and Clientele
Under Alan's leadership, FMS Franchise has achieved notable success in helping businesses expand through franchising. FMS has worked with a diverse range of industries, including hospitality, retail, healthcare, and service-based businesses, among others. Their client roster includes both emerging startups and established brands seeking to scale their operations. Through their expertise, FMS has assisted numerous clients in launching successful franchise programs and building strong franchise networks.
Industry Recognition and Contributions
Alan George's contributions to the franchise industry have earned him recognition and respect among his peers. He is a frequent speaker at industry conferences and events around the United States, sharing his insights and knowledge with aspiring franchisors. Alan has also authored articles and publications on various franchise-related topics, further establishing himself as an authority in the field. His commitment to elevating the standards of franchise development and his dedication to helping businesses achieve sustainable growth have made a significant impact in the franchising community.
Alan George's deep expertise in franchise development, combined with his passion for helping businesses grow, has positioned him as a trusted leader in the industry. Through Franchise Marketing Systems, Alan continues to provide invaluable guidance and support to businesses looking to expand through franchising, leaving a lasting impact on the franchise community.
To contact Alan George, visit the FMS Franchise site: https://www.fmsfranchise.com/about-us/contact/