June 28, 2022
Posted by:

Strategic Franchise Brokers

Category:

News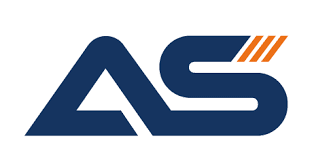 Are you looking for a lucrative investment opportunity that positively impacts society? Area Scouts is offering prospective franchisees a chance to step into the vastly-growing industry of athlete development, with a focus on overall health and success. Like any business venture, interested individuals need to assess the value of the franchise system to help determine if it is the best fit. Our tried and tested business model guarantees solid income generation concepts and alleviates the risk of incurring cash flow problems throughout the business's lifespan. Area Scouts has developed a one-of-a-kind platform for athlete assessment, development, and evaluation, and we want you to be part of it.
Our B.A.S.E. (Biomechanics. Athleticism. Sequence. Endurance) Assessment can help you offer professional-grade scouting in your community and equip you with the tools needed to enhance your skills and achieve success. We believe in integrating physical therapists, physicians, and various sports industry professionals in our franchise support team to help you make the most out of our B.A.S.E. Assessment platform and help athletes succeed at the next level. Franchise partners can enjoy continuous support throughout their business ownership journey, ensuring everything runs smoothly as you learn all the critical aspects of operations.
Area Scouts' athlete development program covers a wide range of skill levels. Our state-of-the-art technology can help you focus on specific assessments to address your athletes' needs better. As a member of the Area Scouts fraternity, you will have access to continued support across various aspects of the business that impact growth and success without compromising athlete performance. Our franchise support team is always by your side, making your ownership experience stress-free with a substantial return on investment (R.O.I.).
Franchise Marketing Support
Startups usually experience a lot of challenges trying to break through the industry, especially when it comes to marketing. Leverage our marketing expertise to grow your exclusive location, and maximize profits by providing unmatched athletic scouting services. This is an excellent way to ensure you start your business ownership on the right foot, with the best in the business by your side every step. You can expect impactful marketing material and well-designed and developed campaigns to help increase your visibility. Aside from helping you get the word out, we focus on other areas like training, concept development, and consulting to help you build the desired traction to grow your scouting business.
Comprehensive Training and Franchise Systems
Area Scouts is focused on helping franchisees achieve success through comprehensive training and a proven business model easily integrated into any business style. We aim to work with prospective franchise partners to ensure they run a successful Area Scouts franchise. Over the years, we have set ourselves aside from the competition by providing athletes with comprehensive movement screening and athletic assessment, followed by corrective measures. Our franchise partners can expect similar commitment and dedication from our franchise support team, ensuring everything runs as desired throughout the organization.
Operational Support
A business requires several things to function successfully, such as customer service techniques, administrative techniques, and continued operational support from the main company. These are some of the vital areas startups usually struggle with, affecting operations and wasting scarce resources and time. This is not something you should be concerned with when you decide to franchise with us, and our franchise support team will ensure everything is running as expected, allowing you to focus your time and resources in areas that need it. Area Scouts franchise partners can enjoy continued operational support for optimal efficiency of your scouting operations and guaranteed income generation concepts.
Technology Support
Area Scouts has revolutionized the scouting industry by incorporating modern technology to enhance athlete assessment and evaluation to help customize a program that suits their skill levels. We have combined many years of experience and expertise to develop our unique B.A.S.E. Assessments, which are innovative sport-specific performance assessments focusing on the health and development of the athlete. Franchisees are provided with continuous support to help offer athletes in their area a complete outline of their physical health. Our experts will train you to interpret the data collected to maintain athlete health and continue developing athletic performance.
If you are considering franchising with Area Scouts, there are many benefits you stand to gain as a prospective franchisee. Our goal is to help you provide every premium athlete in your area an opportunity to undergo the Area Scouts assessment that is graded using sport-specific objectives developed by our team of experts.
Area Scouts focuses on a holistic approach to athlete improvement, helping athletes of all levels become the best versions of themselves. Let our nationally-recognized brand and team of industry professionals do all the heavy lifting as you focus on running a successful business. We provide franchisees with pertinent industry information, strategies, and trends to help you have the upper hand. Step into the scouting industry with the winning team at Area Scouts, and enjoy a substantial return on investment.
For more information on the Area Scouts franchise system, visit the corporate site: https://www.areascouts.com/