May 25, 2023
Posted by:

Strategic Franchise Brokers

Category:

Franchising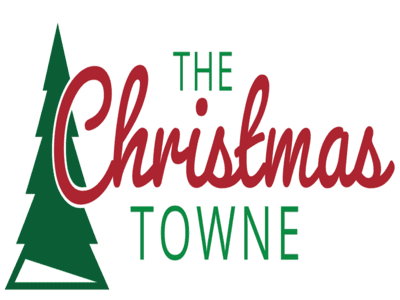 Americans are gearing up for festive celebrations and shopping sprees as the holiday season approaches. With an estimated expenditure of approximately $960 billion during Christmas, the retail industry is poised for significant growth. Recognizing this immense profit potential, Christmas Towne has developed a powerful business model to capitalize on this merry season.
Easy Setup, Seamless Operations
One of the key advantages of investing in a Christmas Towne franchise is the ease of setup and smooth daily operations. Unlike traditional businesses that require expensive build-outs and lengthy preparation, Christmas Towne offers a hassle-free setup process. Franchisees can quickly establish their stores, allowing them to capture the market during the most active season in retail.
Unlocking Vendor Discounts
Christmas Towne leverages its industry relationships to provide franchisees with exclusive vendor discounts. These partnerships ensure access to a wide range of high-quality products at competitive prices. By offering attractive discounts, franchisees can attract customers seeking unique and cost-effective holiday items, further driving profitability.
A Wonderland of Revenue
With Christmas Towne, franchisees can generate substantial revenue within just three months of operation. The holiday season's frenzy creates a surge in demand for Christmas-related products, and Christmas Towne's proven business model capitalizes on this unique window of opportunity. By catering to customers' needs during this active season, franchisees can witness impressive financial returns.
Unmatched Selection of Christmas Delights
Christmas Towne has built a spotless reputation as one of the premier destinations for finding unique and customizable Christmas items. The franchise distinguishes itself through its curated selection of ornaments, capturing the hearts of customers looking for one-of-a-kind decorations. This emphasis on personalization and variety creates a loyal customer base, ensuring repeat buyers and sustained business growth.
Beyond Ornaments: Holiday Extravaganza
While Christmas Towne boasts an extensive selection of ornaments, it offers much more. Franchisees can tap into the holiday spirit by providing customers with gifts and accessories. From home decor and stockings to picture frames and table toppers, Christmas Towne aims to be the ultimate destination for all things Christmas. Furthermore, the franchise takes pride in offering the largest selection of personalized Christmas ornaments and gifts, differentiating itself from competitors.
Join the Christmas Towne Family
Investing in a Christmas Towne franchise goes beyond capitalizing on the lucrative holiday season. It's an opportunity to become part of a reputable brand with a proven track record. With a franchise model built on simplified procedures and a focus on customer satisfaction, franchisees can benefit from the support and expertise of a well-established system.
Unleash the Magic of Christmas Towne
Christmas is more than just a date on the calendar; it's a time of warmth, joy, and cherished traditions. It's a season when people come together to celebrate love, generosity, and the spirit of giving. Unleashing the Christmas spirit is crucial as it brings communities closer, fosters happiness, and creates lasting memories for families and friends.
The Transformative Power of Christmas Towne
Christmas Towne understands the significance of the holiday season and aims to create an enchanting experience that encapsulates the true essence of Christmas. By offering a franchise opportunity, they allow investors to contribute to the magical atmosphere and share the joy with others.
Spreading Cheer and Happiness
Investing in a Christmas Towne franchise goes beyond financial gains; it's an opportunity to spread cheer and happiness to customers and the community. The franchise acts as a hub for people seeking unique and meaningful Christmas items, allowing them to create traditions and memories that last a lifetime. By offering a curated selection of customizable ornaments, decorations, and holiday gifts, Christmas Towne enables individuals to express their love and create a festive ambiance in their homes.
Fostering a Sense of Belonging
The Christmas spirit is rooted in togetherness and a sense of belonging. Christmas Towne franchisees have the privilege of being a part of their customers' holiday traditions, contributing to a feeling of community and shared celebration. By offering a welcoming and festive environment, franchisees become a gathering place for individuals to connect, share stories, and experience the magic of Christmas together.
Creating Lasting Memories
Investing in a Christmas Towne franchise means becoming a part of the memories families and friends create during the holiday season. From selecting the perfect ornament to capturing a cherished photo with Santa Claus, Christmas Towne provides opportunities for magical moments that will be cherished for years. By offering a diverse range of holiday-related products and experiences, franchisees have the power to make a lasting impact on the lives of their customers.
Preserving Tradition and Spreading Generosity
The Christmas spirit embodies timeless traditions and acts of kindness. By unleashing the Christmas spirit through a Christmas Towne franchise, investors play a vital role in preserving these traditions and spreading generosity. They become ambassadors of goodwill, supporting customers in finding unique gifts for loved ones and helping them create a holiday atmosphere filled with love and compassion.
Investing in the Magic of Christmas Towne
Christmas Towne offers investors a unique opportunity to unleash the Christmas spirit and make a meaningful impact on the lives of others. By embracing the joy of the holiday season, spreading cheer and happiness, fostering a sense of belonging, creating lasting memories, and preserving traditions, franchisees become critical contributors to the enchantment and magic of Christmas. Through their investment, they can transform the lives of their customers and communities while reaping the rewards of a profitable and fulfilling business venture.
The launch of the Christmas Towne franchise presents an enticing opportunity for entrepreneurs seeking a profitable venture during the holiday season. With its easy setup, smooth operations, key vendor discounts, and extensive product selection, Christmas Towne offers franchisees the chance to tap into the vibrant Christmas market. By investing in this franchise, entrepreneurs can unlock the magic of the holiday season, build a thriving business, and become part of the Christmas Towne family.
For more information on the Christmas Towne Franchise System, visit the corporate franchise site: https://christmastownefranchise.com/