October 26, 2023
Posted by:

Strategic Franchise Brokers

Category:

News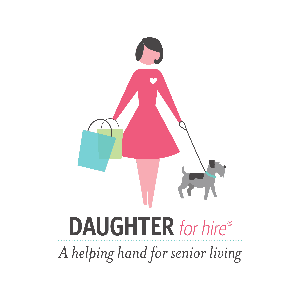 As the population ages, there is an increasing desire among older adults to remain in the comfort of their own homes while receiving the support they need. This preference for aging in place is understandable and has numerous physical, emotional, and psychological benefits for seniors. Recognizing this growing need, Daughter for Hire, a trusted provider of non-medical, in-home respite services, is proud to announce its franchise launch. This expansion aims to extend our commitment to helping seniors age in place gracefully while providing peace of mind to their families.
The Growing Need for Companion Care
Aging in place is a concept that resonates with many seniors who wish to maintain their independence and cherished routines in the familiar surroundings of their homes. However, achieving this goal often presents challenges, particularly when older adults require assistance with daily tasks and activities. This is where Daughter for Hire steps in.
Daughter for Hire specializes in providing non-medical companion care services tailored to meet each senior's unique needs. Our trained and compassionate care companions are dedicated to enhancing the quality of life for older adults while supporting their families.
Empowering Seniors and Providing Peace of Mind
At Daughter for Hire, we understand the importance of maintaining dignity and independence in old age. Our mission is to empower seniors by assisting with daily tasks and activities, enabling them to live safely and comfortably in their homes. Here's how we accomplish this:
Comprehensive Companion Care
Our services encompass a wide range of assistance, including laundry, meal preparation, light housekeeping, and support with medical appointments. This comprehensive approach ensures seniors receive the help they need to thrive in their home environment.
Trained and Bonded Care Companions
We take great pride in our team of dedicated care companions. Each is meticulously selected, trained, and bonded to provide seniors with the highest care and companionship. They become trusted friends and allies in the aging journey.
Personalized Care Plans
We recognize that every senior has unique needs and preferences. Daughter for Hire creates personalized care plans to address these individual requirements, ensuring a tailored approach to aging.
Franchise Opportunities
If you've been considering a career change or an entrepreneurial venture with a purpose, Daughter for Hire's franchise opportunities offer an exciting avenue to make a meaningful impact while building a successful business. Here, we break down the critical aspects of our franchise opportunities to help you understand why joining the Daughter for Hire family could be your next significant move.
Proven Business Model
A proven business model lies at the heart of Daughter for Hire's success. We've meticulously developed and refined our approach to companion care, ensuring that seniors receive the highest support and companionship while remaining in their homes. As a franchisee, you'll have access to this time-tested model, benefiting from our lessons. This means you can confidently enter the companion care industry with a solid foundation for success, backed by a brand synonymous with quality and compassion.
Comprehensive Support System
You don't need prior healthcare experience to become a Daughter for Hire franchisee. We provide comprehensive training that covers all aspects of running a successful franchise. From understanding the companion care industry to mastering business operations and marketing strategies, our training program equips you with the knowledge and skills necessary to thrive. Additionally, you'll have ongoing support from our experienced team, ensuring you have guidance every step of the way. We're invested in your success and are here to help you navigate the challenges and celebrate the triumphs of your business journey.
Community Engagement and Impact
One of the most rewarding aspects of a Daughter for Hire franchise is the opportunity to become an integral part of your local community. You'll provide a vital service that directly enhances the lives of seniors and their families. Your franchise will provide comfort, companionship, and peace of mind for those in your area who seek assistance for their loved ones. Building strong relationships within your community benefits your business and allows you to witness the positive impact you're making firsthand. It's a unique chance to be a caring and trusted resource for seniors and their families during a crucial phase of their lives.
Personal and Financial Rewards
A Daughter for Hire franchise offers more than just financial benefits. While you have the potential to build a profitable business, you'll also experience personal fulfillment that comes from making a difference in the lives of seniors. It's a career that goes beyond the bottom line, allowing you to see the smiles on the faces of those you serve. As you provide essential companion care services, you'll develop meaningful connections with the seniors you assist, creating a sense of purpose and satisfaction that few other ventures can match. Daughter for Hire franchisees find their work not only financially rewarding but emotionally enriching as well.
The demand for quality companion care services is rising as the aging population continues to grow. The Daughter for Hire franchise launch represents our commitment to addressing this need and empowering seniors to age in place with dignity and grace. By joining our franchise program, you can be part of a movement that enhances the lives of seniors and their families while building a rewarding and successful business. Together, we can make a difference in the lives of older adults and ensure that their golden years are truly golden.
For more information on the Daughter For Hire Senior Franchise, visit the corporate site:
https://daughter-for-hire.com/