June 6, 2016
Posted by:

Strategic Franchise Brokers

Category:

News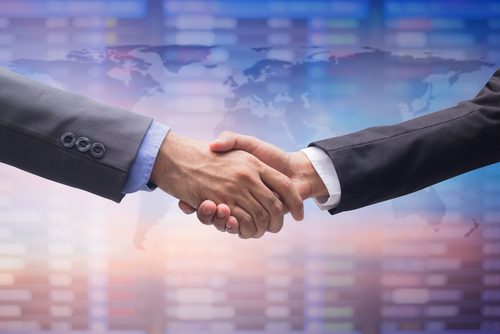 As in any business endeavor, it is critical to have a blue print for success when you launch your franchise brand.  A Franchise consultant can provide this direction, strategy and oversight to help both a franchise buyer and a new franchise brand make the best possible decisions to ultimately lead to successful franchise growth.  What should you look for in a franchise consultant and how do you find one that fits your needs and interests as a new franchisor or potential franchise buyer?
Start with experience in franchising doing the things that are closest to what you will be doing with your own brand.  A good franchise consultant who can support a franchise buyer should have owned franchises, run franchises and been involved in managing franchises.  They should have experienced the transaction, the management and the sale of the franchise in order to be able to point out the good, bad and ugly of past experiences.  When you hire a franchise consultant, you don't necessarily pay for their successes, you are paying to avoid their mistakes.  The bumps and bruises that any business person obtains throughout their career are what you want to gain access to and understand how you can avoid them in your franchise campaign.
Next, when considering a franchise consultant, get a keen understanding for the fee structure and how that franchise consultant will need to be paid in order to be involved and engaged with your franchise decisions.  Some work for commission models and other for a monthly retainer.  Generally, the sales work would be commission based and consulting, document work, support of your franchisees or general consulting would have a monthly cost to account for hours spent with you and time during the franchise relationship.  Understand the finance and budget implications and whether this fits into your overall franchise strategy.
Pay attention to personality and the relationship itself.  You should be able to speak openly with your franchise consultant.  Have almost a friendly relationship, one where you can enjoy the conversations and feel the urge to speak with your consultant on a regular basis.  A good franchise consulting relationship will be much like a partnership and will require constant contact, conversations and a positive relationship with one another.  Make sure your consultant and you have a good fit with one another and can work closely as you develop your franchise strategy.
Interview and selection of a franchise consultant.  We recommend a meeting with the people you are considering working with.  Even in today's world of technology driven activities, you still can't replace the value of a good meeting with someone.  Even if for a short time period, to look someone in the eye, shake hands, talk about family and personal stuff and have a laugh, you can determine if a franchise consultant will be right for you and your business.
For more information on franchise consultants and how to choose the right consultant, contact us!