May 27, 2016
Posted by:

Strategic Franchise Brokers

Category:

News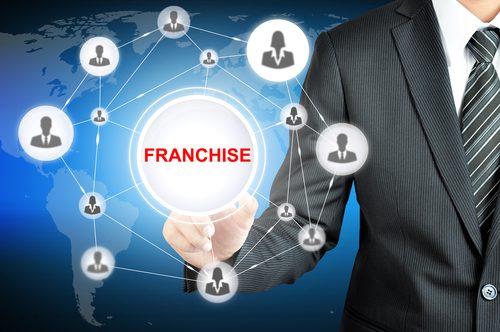 Building a franchise requires a strong foundation and an organized, efficient layout in order to not only grow effectively as a franchisor, but to work in positive relationships with franchisees. Much like human nature in other relationships or scenarios in life, we as people tend to like structure, rules and a defined playing field for most of the things we do every day. That too is true in franchising. Everyone is just happier when there are clear rules and guidelines as to how the relationship should work and who should be doing what as the franchisee and franchisor work in tandem with one another. "Good fences make good neighbors" after all.
The two biggest disputes in franchise law are earnings claims and territory disputes. Other issues can arise from fee structure conflict and general relationships, but these two items should be defined and carefully managed from the get go in your franchise model. The ironic thing is that is established and presented correctly, both of these elements can also be your strong points in why people should invest in a franchise and what makes a good value proposition for a franchise offering.
Let's look at territory first. It's easy when everything is owned by one entity, but when a business expands through franchising, all of a sudden there are different partners, people and entities involved who all need to work in cohesion with one another. This makes it important to define spaces and who gets to go where up front. We have had success with different clients working with software platforms to define how territories should be laid out and who can do what business in what parts of the region. Something such as MapPoint or more complex programs provide a simple, yet effective way to draw boundaries and create defined lines between franchisees. Before it gets to that point though, you should have a good territory plan in place from a business perspective. Large enough to provide opportunity, small enough to not sell large territories where there is missed opportunity. The metrics used to define the territory should be based on what defines the business – if the franchise sells to businesses, that should be the population count for defining the territory, a senior care franchise should work with senior population, etc. Once these metrics are in place, you need to appropriately define the exclusivity of that area. It's easier to sell completely exclusive territories, but harder to manage ongoing as a franchisor.
Earnings claims are critical to new franchisors. In today's market, the average franchisor is presenting financials and Item 19's. Not long ago, this wasn't the case, but if you are offering a new franchise in particular, without an earnings claim you are at a serious disadvantage. The earnings claim gives the potential franchisee an idea as to what the revenue and income potential for the franchised business might be. Marketing collateral and sales presentations can be entwined with a good earnings claim to help the franchisee develop their business plan and create a good business model. The key to marketing a good earnings claim is staying within the confines of that number and presentation while allowing for the franchisee to take numbers and build their own pro-forma.
Good franchise relationships start with a strong franchise disclosure document and work only with the right franchisees and franchisors in place. I've seen many franchise relationships go bad because the wrong franchisee was given the opportunity to join a franchise system and the relationship was doomed from the start. Be careful in who you select and award franchises to and you will avoid most of the conflicts in franchising.
For more information on franchising and franchise development, contact David Oakley:
http://www.strategicfranchisebrokers.com/contact/