August 26, 2019
Posted by:

Strategic Franchise Brokers

Category:

News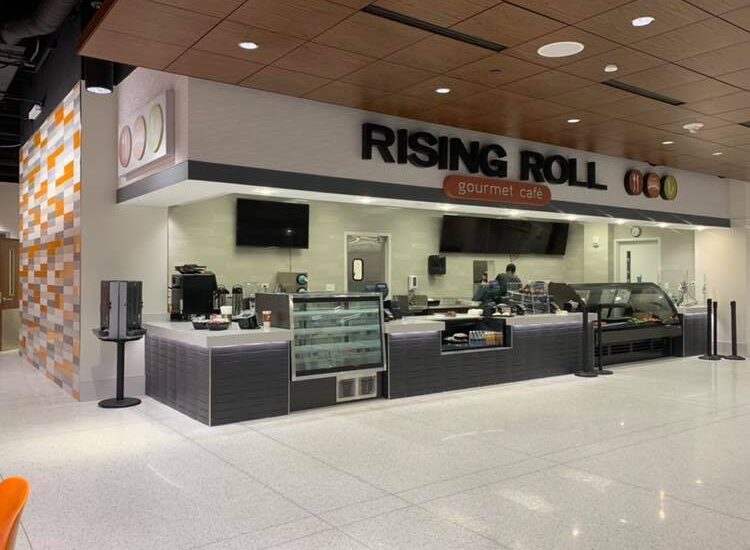 Business ventures aplenty spatter the nation. When choosing which may be right for your entrepreneurial spirit, the Rising Roll Gourmet Cafe franchise opportunity may be the answer. The Atlanta-based company currently has franchises operating in Georgia, Florida, Texas, Virginia, Kentucky, and Tennessee, all successfully owned and operated by individuals. Due to the success of their flagship location and franchises, as well as the ever-growing popularity of their menu items, Rising Roll Gourmet is now seeking interested and qualified candidates for an enticing franchise opportunity. 
The fast casual dining concept of Rising Roll Gourmet is differentiated by its fresh menu, gifting patrons with breakfast and lunch options, fluffy and fresh baked goods, and a delightfully delicious drink selection. Rooted in a mission to provide each visitor with a flavorful variety of fresh food made in-house, the menu offers a tasty range of classics to the more unique combinations, promising quality, gourmet flavor in every bite. One such option, The Chicken Salad Platter, comprised of homemade chicken salad, cheddar cheese, boiled egg, and tomato, all atop a fresh bed of romaine lettuce, is a crowd favorite and completely made from scratch daily in the Rising Roll kitchen. Other choices, such as the Turkey and Pear with Goat Cheese sandwich, combines oven-roasted turkey breast, fresh pear, Goat cheese, romaine lettuce, and sweet chili sauce, gifting customers with a new taste experience. 
Rising Roll Gourmet is an operationally simple concept that differentiates itself from others in the restaurant industry through its menu, its dedication to eco-friendly practices, and its charity-based giving. The business model focuses on gifting franchisees with an adequate work-life balance due to its limited business hours. Moreover, the company wants to ensure a commitment to the community in which it's planted. This is why corporately Rising Roll sponsors various child-centric charities, including the Murphy Harpst School, Children's Healthcare of Atlanta, and Bert's Big Adventure. Franchisees are encouraged to further support charitable giving through locally-driven charities of their choice. 
The franchise opportunity gives a franchisee a turn-key operation that employs a proven, ever-evolving system that works. As the multiple successful franchise locations attest to, Rising Roll Gourmet has solid practices in place that are easily translated through extensive training. The model offers impressive projections for profit, sprawling market applicability, and multiple distribution channels to maximize each franchisee's capital investment, including catering. 
Are you a business-seeking individual looking for the best opportunity to maintain your quality of life while engaging in a business that makes a difference? Are you wanting a venture that gives you bang for your buck while providing patrons everywhere with a delicious menu they can depend on? Visit the Rising Roll Gourmet franchise page for more information at