October 27, 2016
Posted by:

Strategic Franchise Brokers

Category:

News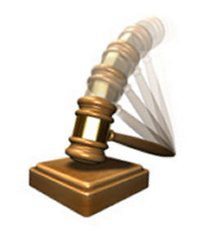 When selling franchises in the United States, there are a variety of state level guidelines and rules which any company or person offering a franchise must abide by in order to legally sell a franchise.  These rules are in place to protect the buyer and help franchise investors in making an informed business decision as to whether they should invest in a particular franchise.  As a franchisor promoting your brand, you should have a qualified franchise attorney guiding you through this process and helping make sure that your brand is protected as you market and sell your franchise.
First, the franchise state registration rules are in place to stop franchisors from "offering" a franchise, not selling a franchise.  This means that you technically need to be registered in a registration state prior to marketing the franchise in that state.  The term "marketing" is a vague term in that with the internet and other forms of advertising today, marketing to a buyer in a state can be done by accident very easily.  This brings to point the question of what franchise registration states should register in before launching your new brand to the market?
A good franchise marketing system will incorporate a plan for managing state compliance and knowing how to approach the registrations to save you money, time and not lose sales opportunities.  Having your franchise attorney provide direction here is critical and a good attorney will know and understand the dynamics of a new franchise launch.  Good legal counsel will help balance the franchise legal compliance with your need to sell franchises, as a new system, it is critical to get cash flow and revenue into the business or you will be out of franchising in a relatively short time period.
My recommendation is to create a franchise business plan, map out where you plan to sell, what markets you expect to grow into then, follow that with the state registration model.  These states here as presented by Franchise Marketing Systems, Chris Conner's Firm, show the map of the U.S. and where you are required to register your franchise prior to offering a sale in that state:
https://www.franchisemarketingsystems.com/blog/franchise-state-registrations/
So for example, if you are located in Virginia, you must register your franchise with the Virginia State Corporation Commission in order to promote your franchise to any buyers in the state of Virginia.  If you would like to keep your growth close to support the franchisees and add value to the brand, your franchise should also file with the State of Maryland, Division of Securities.  Both Virginia and Maryland have franchise registration fees of $500 per state.  They also require that the franchise entity has been audited by a licensed CPA and that the audits are included in the FDD when presented to a potential franchise buyer.  These states do require renewals each year you plan to offer the franchise in those markets.
Regardless where you are located, you should take into account the franchise registration process before you begin any marketing or recruitment.  Get help from a franchise attorney and make sure you are covering your bases to avoid any franchise legal issues with your new brand.
For more information on how to manage franchise registration processes, contact us: