April 1, 2022
Posted by:

Strategic Franchise Brokers

Category:

News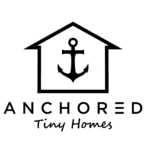 If you are looking to invest in a lucrative opportunity that guarantees income generation while solving a nationwide crisis, then Anchor Tiny Homes is what you are looking for. We provide customized accessory dwelling units (ADUs), which are currently blowing up onto the real estate scene. That's why we are offering prospective franchise partners an opportunity to become part of this highly-profitable industry. As an established housing company with years of experience providing quality and affordable housing solutions, our expert team has designed a business model that guarantees a strong foundation for success and growth.
What sets us apart from the competition is our extensive industry knowledge and experience, combined with a proven model guaranteed to help you build a sustainable, solid, and profitable Anchor Tiny Homes of your own. This is the best time to take advantage of the opportunity to join the housing industry, with the best by your side every step of the way. We believe in our mission to put an end to the housing crisis in the country by providing highly customized and durable ADUs to all our customers.
These "granny flats", or "guest houses" as they are popularly known, have proven to be a solid investment, especially when housing is a major problem in the country. In the past decade, many states have passed laws that legalize the placement of an ADU in any property, and the trend is only set to go higher in the future. Take advantage of this once-in-a-lifetime opportunity to impact people's lives in your society without compromising the bottom line: To generate income and grow your business.
The Tiny Homes Development Franchise System
As your business ownership journey starts, there are usually many vital aspects of the business that a startup needs to focus on to ensure you kickstart on the right foot. This is not a concern for our prospective franchisees since we provide continuous support throughout the lifespan of the business venture. Our experts take the time to help you integrate our tried-and-tested franchise system by focusing on vital aspects of the business with the most impact. You can rely on us to handle all the nitty-gritty that is usually associated with starting a business, from unit operations, customer service techniques, pricing guidelines, and administrative procedures, among other things.
We believe in working as a team, and that's why you can rely on us to walk you every step of the way until you have everything up and running seamlessly. One of the ways to achieve that is by ensuring that you target your audience effectively to achieve significant growth and income generation. Our marketing team will customize a marketing plan that suits your business, allowing you to reach as many people as possible. Whether you understand how the real estate scene works or simply venturing into unfamiliar territory, you can count on our 30 years of experience.
At Anchor Tiny Homes, we believe in family, faith, and customer service, the same dedication you get from us in your business ownership journey. We aim to positively impact the lives of those we serve and the earth, and you can become part of that journey by helping people become financially free through ADUs. Don't waste a lot of time and resources trying to formulate a suitable system for your business; Anchor Tiny Homes has the best that guarantees solid income-generating concepts perfect for a startup.
The Need for Great Marketing and Support
At Anchor Tiny Homes, we believe that getting customers and anyone interested to call is the primary goal and key to running a successful business. We have grown and established ourselves as the leading ADU housing company for three decades, making us the go-to brand for quality housing solutions. Franchisees can leverage our extensive networking support and business relationships forged in our many years of service to grow your customer base and sales at the same time.
While most startups struggle to get their name out ahead of the competition, you can capitalize on our vast brand recognition to get your message in front of the right audience. Our marketing support is aimed at driving sales through the roof. We will incorporate a structured marketing plan that aligns with your goals and objectives.
The superior networking strength provided to our prospective franchise partners opens up their business to ongoing development, franchise camaraderie, and unmatched brand traction. If you combine marketing, training, operational, and networking support provided by the professionals at Anchor Tiny Homes, you will realize that franchising has never been easier.
The United States is currently at a transition point, where many people are open to cost-effective and easy to build homes. If you join the Anchor Tiny Homes family, you have a great chance of tapping into this vast pool of new clients. Let us help you become part of something greater, which not only changes people's lives but creates a fantastic business opportunity.  Anchor Tiny Homes has developed a franchise system that leverages marketing systems, operational models and a support system that creates value in every phase of the business.  For more information on the Anchor franchise model, visit the corporate website here: