March 17, 2017
Posted by:

Strategic Franchise Brokers

Category:

News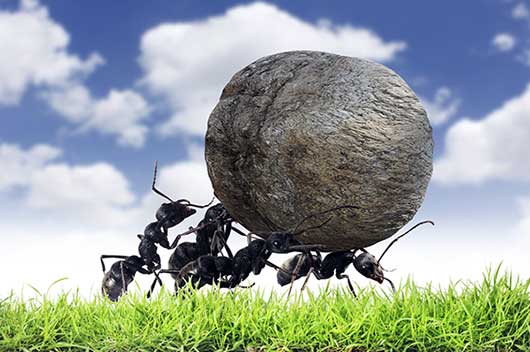 In developing a franchise system, the culture, ongoing structure and community are what make or break the success of the organization.  In working on franchise concepts with our development partner, Franchise Marketing Systems, the following are key items to review when building an organization for successful scale in franchise growth.  Christopher Conner, President of Franchise Marketing Systems had input on the following items to be considered from a franchisee's perspective.
• Operate your business consistent with all of Franchisor's standards. Brand equity and consistency is at the core of our strength as a network. Maintain the value in who we are and what we do.
o Manage the business with consistency and integrity. Do what we do well in order to promote organic and consistent growth for everyone.
o Confirm approval for use of branding and marketing when selling and marketing Franchisor's services. We want only the best image for our brand and for everyone who is working hard to build a business under the Brand's flag.
o Protect the integrity of the Franchisor's brand. Not only in your own day to day business, but possible circumstances where you might see the use the name used incorrectly or scenarios where someone is doing something either intentionally or unintentionally which could harm our brand, say something to the management team. Let us know and we, as the Franchisor can take steps to defend the integrity of the brand and the image of our company.
• Assist other franchisees, whenever possible, through shared ideas, submission of suggestions, and constant industry learning opportunities. Any business requires constant learning and education. What's great about a franchise system is that all parties involved have the opportunity to benefit from one another's involvement in the same business under the same brand. Some of the best ideas and innovation in franchise businesses have come from the franchisees who are a part of the network. Take time to build your knowledge base and then SHARE those ideas with the rest of us. We will work hard to make sure that the culture and community of the Franchisor creates an environement where ideas can be shared and people feel free to speak up and help others succeed. When the overall group is more successful, everyone wins!
o Work to generate referral business for your operation in addition to other franchisee's business. Everyone is pushing to build their own business in addition to the overall brand. Afterall, the high tide raises all ships and if the overall network succeeds, each business gains better valuations as an asset when you go to sell, the overall system revenues increase and the value of our brand as a group increases.
o Develop relationships with educational institutions, local sporting teams, volunteer groups, VFW organizations, charity events and the local chamber of commerce for networking. What we do is fun and unique…it's easy to get people excited about a business that you own!
• Protect all proprietary Franchisor materials from scrutiny or casual review by competitors, visitors, or the public. The value of the system's I.P. creates a barrier to entry to competition and increases value of both your business and that of the Franchisor's, make sure we protect this.
o Inform the Franchisor of any trademark violations or potential infringements of Trade or Service Mark registrations.
As you grow into franchising, the more you support the growth and success of the overall network, the more the entire system succeeds.  Buy into and you will see better results in your franchise ownership.
To contact Chris Conner with Franchise Marketing Systems, email him: