November 11, 2022
Posted by:

Strategic Franchise Brokers

Category:

News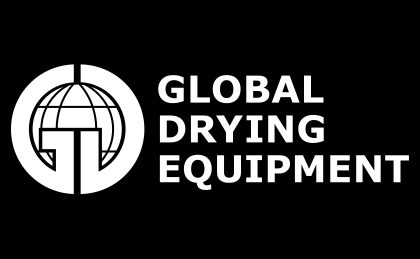 Are you looking for a franchising opportunity that's worth the paper it's written? Global Drying Equipment has the answer for you. We understand what it takes to start a business in the current economic conditions, especially if it's your first time venturing into the equipment supply space. There are many franchise offerings in the market, and if you aren't careful, you may commit to a low-profit partnership. We recommend gauging the value of a franchise system by carefully assessing the Franchise Disclosure Document (FDD) before signing any binding document.
This is a great way to focus on critical aspects like available and potential income generation channels, franchisor involvement, future cash-flow risks, and ongoing support. While the equipment supply industry has minimal, focused competition, our model generates solid returns and establishes your location as a staple in the community. Our franchise support team ensures you step into the restoration space with a reputable and reliable team throughout your ownership journey.
Water damage is a problem across the country caused by a storm or a simple plumbing leak, among other things. With that in mind, owning a reputable equipment supply business allows you to provide industry-standard drying equipment for exceptional restoration services. Unlike other service providers, we have adopted a more service-driven approach that offers franchisees scalability, little overhead, and guaranteed return on investment (ROI). We aim to integrate our model into your business structure, optimizing available revenue streams and support for business success.
We are ready to work with interested individuals looking to turn their business ownership dream into reality. Leverage our extensive industry experience to establish vendor relationships, discover on-point customer service techniques, and enjoy continuous support. If you still need convincing, here are reasons you should join the Global Drying Equipment franchise network.
Global Drying Equipment Franchise Operational Support
When you decide to franchise with Global Drying Equipment, our support team focuses on critical aspects that impact growth and success. One of these areas is operations, which determines the longevity of the venture and available income generation concepts. Seamless business operations are a sign of outstanding leadership, and our continuous support helps improve vital factors that boost workflow. Learn from the best how things work, ensuring you kick-start your ownership journey on the right foot.
Operational support is vital in enhancing efficiency and identifying available revenue generation streams. Our goal is to alleviate hurdles that often deter startups from achieving seamless operations, such as customer service techniques, administrative procedures, research and development, and pricing guidelines.
Global Drying Equipment Franchise Networking Support
Global Drying Equipment is built on teamwork and thrives when everyone plays their role in the venture's success. Once you become a member of our franchise network, you can establish industry relationships or enhance visibility to grow trust with the target audience. Franchisees can enjoy the perks of our superior brand recognition, ongoing development, and franchise camaraderie through established network channels.
We are offering interested individuals a grand opportunity to step into one of the most profitable industries with a team of experts by your side. Your business goals are important to us, and we want to help you make an impact in the community you serve. Save time and resources by leveraging our networking channels to grow your venture in all areas that matter.
Global Drying Equipment Franchise Training Support
The equipment supply industry is constantly in flux, with modern equipment and techniques changing how companies deliver services and enhance customer experience. Having the upper hand against the competition is vital, so your Global Drying Equipment journey starts with a comprehensive introduction to how we do things. Our franchise support team equips your staff with the knowledge and skills they need to impact the business's growth without compromising the return on investment.
We focus our training support on vital areas like operations, equipment sourcing, administrative tasks, marketing, and accounting, among others. Business owners should not be a burden or hindrance to your daily life, and our franchise offering ensures you make the most of the opportunity. You can expect scheduled training sessions for upskilling purposes and guaranteed customer satisfaction.
Marketing Support for Global Drying Equipment Franchisees
As mentioned, Global Drying Equipment is a national-recognized brand that our franchisees can leverage to grow their exclusive locations. Many startups waste time designing effective marketing campaigns for their target audience. Luckily, franchise partners are provided with well-designed campaigns and marketing material to help you reach your target audience more effectively. With years of experience in the equipment supply industry, we have highly targeted marketing tools to help you grow your exclusive location and drive profits through the roof.
Owning a franchise has many benefits, such as a proven business model, superior brand recognition, and continuous support throughout the venture. Let us help you run a successful Global Drying Equipment and grow with minimal, focused competition.
For more information on the Global Drying Equipment Franchise, visit the franchise site: