December 2, 2022
Posted by:

Strategic Franchise Brokers

Category:

News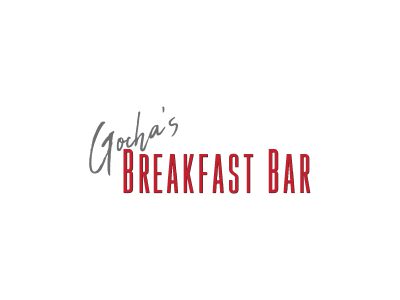 The hospitality industry is one of the most competitive and fastest-growing sectors, so it is vital to franchise with an established brand. Gocha's Breakfast Bar is offering interested individuals an opportunity to join this billion-dollar industry with a professional team by your side every step of the way. Although our roots are in Atlanta's affluent Cascade area, we want to expand our operations to your area by allowing you to join an established franchise network.
Our brand is built on exceptional customer service, tastefully prepared meals, and a friendly atmosphere. If you decide to franchise with Gocha's Breakfast Bar, we can help you guarantee the same quality throughout the business's lifespan. We have a well-designed business model that offers a roadmap to transforming your venture into a successful establishment without compromising the bottom line. Besides great food prepared to make your customers feel good, we also have a fully-stocked bar to top it off and give you a competitive edge.
We are looking for prospective franchisees passionate about delivering an out-of-this-world dining experience who know the dedication needed to succeed. While our franchise system is designed to make business ownership stress-free and fun, you must put in the work and time to build a successful Gocha's Breakfast Bar. Some of the qualities our franchise partners need include excellent management skills, solid customer service skills, motivation, meeting financial requirements, essential business insight, and excellent networking skills.
Gocha's:  A Consistent and High Margin Food Service Franchise
Since we launched our brand, our mission has been to provide the best breakfast bar services through exceptional service, delicious food, and exquisite to culminate the entire experience. We have gone to great length to exceed the expectations of everyone who walk through our doors. A proven model and superior support system allow you to take advantage of available income generation channels and build customer trust.
Gocha's Breakfast Bar is founded on integrity, credibility, and a strong commitment to providing an excellent dining experience. These core values set us apart from the competition, establishing our franchise offering as the best option for individuals looking to run their businesses. Once you become part of Gocha's Breakfast Bar fraternity, you'll have exclusive access to continued support and guidance to ensure everything is running as expected. Business ownership should be easy, and we can give you the tools you need to build a legacy for yourself, your family, and the community.
It is crucial to assess the value of a franchise system to determine if it is the right financial move and whether it is the best time to actualize your business ownership dream. Our business model alleviates such concerns, giving you access to our trade secrets and strategies to break through the industry. Whether it's your first time in the industry or not, you can count on us for continued support to ensure you achieve the bottom line: spreading cheer while turning a profit.
Why Franchise with Gocha's Breakfast Bar
Franchising is a life-altering decision that requires careful consideration before signing the franchise disclosure document (FDD) and committing to a partnership. Please critically assess a franchise offering to maintain your vision for the business and, worse, your income generation channels. Gocha's Breakfast Bar wants to usher you into the hospitality industry, providing continued support and guidance to avoid the challenges many startups experience. If you have the discipline, commitment, and work ethic to run a business, this is your ideal franchise offering.
Leverage our extensive industry knowledge and expertise to navigate the industry without legal infringements or other money-draining hurdles. Like many industries, the hospitality sector was affected by the coronavirus pandemic, and as things resume normalcy, there are new laws and regulations. We have a dedicated franchise support team ready to help you make the most of your investment. The last thing any business owner wants is to waste time and resources during the initial stages of the business, which makes franchising the best option.
You need a reputable and well-established business partner to make it in the hospitality industry. Gocha's Breakfast Bar has years of experience in the food and beverage space, allowing us to design and redesign our business model into what it is today: perfection. You can find a suitable model for your business structure or detect available revenue channels. Our franchise support team works with you throughout the lifespan of the venture to ensure everything is running at high performance.
Schedule a Consultation with the Gocha's Breakfast Bar Franchise Team
If you are ready to run a successful franchise with the best in the business by your side, contact us at Gocha's Breakfast Bar and schedule a consultation with our representatives. We work with you from the start to ensure your vision for the business aligns with our goals. Take this opportunity and enjoy a lucrative franchise system designed to help you scale the ladder of success.
For more information on the Gocha's Breakfast Bar Franchise system, visit the franchise site:
https://franchiseconduit.com/franchise/gochas-breakfast-bar/