June 19, 2023
Posted by:

Strategic Franchise Brokers

Categories:

Franchising, News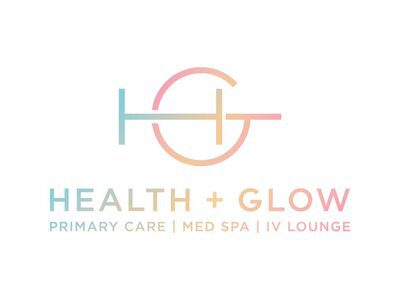 Investing in the billion-dollar health and wellness market can be daunting, but Health + Glow is here to maximize your investment dollars. With their comprehensive franchise model, they provide the operational procedures, critical vendor connections, incredible branding, IV therapy combinations, and ongoing support needed to enter this lucrative industry. Let's delve into the value of the Health + Glow franchise and explore the various areas franchisees can expect dedicated support throughout their business journey.
The Science of Living Beautifully
The belief in the Science of Living Beautifully is at the core of Health + Glow's mission. This principle encompasses integrity, results-producing services, professionalism, and on-point customer service. By building a business people trust, Health + Glow boosts volume and revenue, creating a solid foundation for franchisees to thrive in the competitive market.
Tapping into Lucrative Industries
Health + Glow has strategically positioned itself to tap into three booming industries: IV Therapy, Primary Care, and Medical Spa services. The staggering numbers associated with these industries speak for themselves:
IV Therapy
Projections estimate the IV therapy market to reach an astounding $37.5 billion by 2031. Health + Glow leverages this growing demand by offering a range of IV therapy combinations that cater to diverse customer needs.
Primary Care
Valued over $260.1 billion and experiencing a 3.2% Compound Annual Growth Rate (CAGR), the primary care sector is a significant revenue driver for Health + Glow. With insurance-backed services, franchisees can attract customers without additional advertising expenditures.
The Incredible Opportunity in the Medical Spa Industry
The global medical spa market, valued at over $16 million, is witnessing a remarkable 14.97% CAGR. Health + Glow harness this growth by providing top-notch medical spa services that combine innovation and luxury, appealing to an ever-expanding customer base.
Empowering Franchisees
Health + Glow offers a franchise model uniquely combining three high-demand health and wellness segments. Alongside this innovative approach, they provide extensive support to franchisees in various crucial areas:
a) Training Programs: To ensure franchisees are equipped with the necessary skills and knowledge, Health + Glow offers a comprehensive, professional training program. This program covers on-site and off-site training, including refresher courses throughout the franchise's lifespan.
b) Operational Support: Smooth operations are vital for success, and Health + Glow understands this. Franchisees benefit from ongoing support, including guidance in unit operations and maintenance, customer-service techniques, product ordering, suggested pricing guidelines, and administrative procedures. This support ensures a seamless operation and enables franchisees to focus on delivering exceptional services.
c) Marketing Support: Health + Glow has a dedicated expert team to assist franchisees in developing effective advertising materials and SEO/SEM strategies. By coordinating marketing efforts, including consumer marketing plans and local/regional materials, franchisees can enhance their brand presence and attract a steady stream of customers.
Combining Profitability with Purpose
Beyond financial success, Health + Glow franchisees have the opportunity to make a positive impact on others. By helping individuals feel their best and look their best, franchisees contribute to their customers' well-being and self-confidence. The franchise fosters a sense of purpose and fulfillment, making the business journey all the more rewarding.
The Need for a Health + Glow Franchise: A Lucrative and Impactful Investment
Investing in a franchise in a rapidly growing health and wellness market can be an innovative and strategic move. The Health + Glow franchise presents an exceptional opportunity for aspiring entrepreneurs to enter this thriving industry. Here are the reasons you need to invest in a Health + Glow franchise and why it is a significant investment.
Tapping into a Booming Market
The health and wellness market is experiencing unprecedented growth, driven by an increasing focus on personal well-being and self-care. Individuals can capitalize on this trend by becoming a Health + Glow franchisee and gain access to a billion-dollar industry. The franchise model provides a proven system and a well-established brand, enabling franchisees to tap into a ready market of health-conscious consumers.
Comprehensive Business Model
Health + Glow sets itself apart by offering a comprehensive business model encompassing primary care services, medical spa treatments, and IV therapy. This diversified approach allows franchisees to cater to various customer needs under one roof. With multiple revenue streams and the ability to cross-sell services, franchisees can maximize their earning potential and achieve long-term financial success.
Established Brand and Support Network Investing in a franchise means joining a well-established brand with a recognized reputation. Health + Glow gives franchisees a strong brand identity and access to crucial vendor connections. The franchise also offers ongoing support in training, operations, and marketing. This support network empowers franchisees with the tools and knowledge to run a successful business and navigate the industry's challenges.
Profitability with Insurance-Backed Services
One of the standout advantages of the Health + Glow franchise is its primary care services, which are insurance-backed. This aspect attracts customers without additional advertising expenditures, creating a steady revenue stream for franchisees. By offering services that are covered by insurance, Health + Glow franchisees can tap into a broader customer base and secure a reliable income source.
Combining Purpose with Profit
Investing in a Health + Glow franchise goes beyond financial gain. The franchise model allows individuals to positively impact people's lives by helping them feel and look their best. Franchisees contribute to their customer's overall health and happiness by offering services that promote well-being and self-confidence. This sense of purpose adds an invaluable element to the investment, making it personally fulfilling and rewarding.
Investing in the Health + Glow franchise is an exciting opportunity to enter the thriving health and wellness market. With a solid foundation built on the Science of Living Beautifully, franchisees can tap into the substantial growth potential in IV Therapy, Primary Care, and Medical Spa services. Moreover, the ongoing support in training, operations, and marketing ensures franchisees have the tools they need to succeed. By combining profitability with purpose, Health + Glow franchisees embark on a journey that positively impacts lives while reaping the rewards of a lucrative business venture.
For more information on the Health & Glow Franchise System and Health & Glow service offerings, visit the corporate site: