October 17, 2023
Posted by:

Strategic Franchise Brokers

Category:

Franchising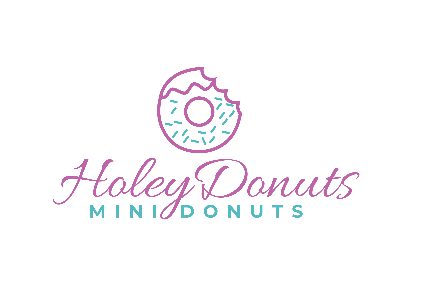 The donut industry is a thriving and beloved part of American culture, with donut shops serving as iconic destinations for sweet treats and caffeine fixes. Among the many options, Holey Donuts is a gourmet dessert company specializing in mini donuts, various flavorful toppings, soft-serve ice cream, and delicious coffee. With its unique approach to donuts and a commitment to quality, Holey Donuts is poised for an exciting franchise expansion in the Southeastern United States.
The Donut Industry: A Sweet Market Opportunity
The donut industry in the United States is massive, boasting an estimated worth of $7 billion. It's a market that household names have long dominated, but Holey Donuts is bringing something fresh and exciting. The company's focus on gourmet mini donuts and a wide range of delicious toppings sets it apart in a competitive landscape.
Franchising with Holey Donuts: An Entrepreneurial Opportunity
Holey Donuts isn't just about donuts; it's about offering franchisees an entrepreneurial opportunity they can't pass up. Our commitment to strong market experience and a highly profitable approach to business make our offering an enticing prospect for those looking to enter the world of franchising.
What Franchisees Should Expect from Holey Donuts
Becoming a franchisee with Holey Donuts is an exciting opportunity, and we're committed to ensuring that our partners have everything they need to succeed. Here's what franchisees can expect from their partnership with us:
A Proven Business Model
Our proven business model is one of the most compelling reasons to join the Holey Donuts family. We've already established ourselves as a standout brand in the dessert industry. When you become a franchisee, you're not starting from scratch but stepping into a well-oiled machine. Our business model is built on years of experience and market research. Franchisees can leverage our expertise to hit the ground running and start generating revenue faster than they would with a new, untested concept.
Extensive Training and Support
At Holey Donuts, the success of our franchisees is our success, too. That's why we provide extensive training and ongoing support to ensure that you're equipped with the knowledge and skills needed to run a successful Holey Donuts store. Our training program covers everything from running a donut shop to customer service best practices and marketing strategies. 
Unique Menu Offering
Holey Donuts prides itself on offering a menu unlike any other industry. When you partner with us, you'll have access to a unique and diverse range of offerings. Our mini donuts are a customer favorite with their wide selection of flavorful toppings. They offer a customizable and Instagram-worthy experience that keeps customers returning for more.
Launching Franchises in Florida and the Southeastern United States
Holey Donuts is setting its sights on Florida and the broader Southeastern United States as the next frontier for its franchise expansion. Targeting this region is strategic, given its vibrant food culture and diverse consumer base. Here's a closer look at our plans for this exciting venture:
Florida: The Sunshine State Beckons
Florida's diverse population and bustling tourism industry make it an ideal Holey Donuts expansion market. The state's residents and visitors alike have a penchant for sweet treats, and Holey Donuts is poised to satisfy their cravings. From the vibrant streets of Miami to the theme park mecca of Orlando, Florida offers many prime locations for Holey Donuts stores.
Southeastern United States
Beyond Florida, the Southeastern United States presents a compelling opportunity for Holey Donuts. The region's growing urban centers and suburban communities are eager to embrace innovative dessert concepts. Holey Donuts plans to establish a strong presence and become a household name from Atlanta to Charleston and Nashville to Charlotte.
Local Flavor with a Global Appeal
While expanding, we remain committed to retaining a local feel in each franchise location. The ability to adapt to local tastes and preferences ensures that Holey Donuts will resonate with both locals and tourists alike. Whether adding a regional twist to toppings or sourcing ingredients locally, each Holey Donuts store will offer a unique experience while maintaining the brand's high standards.
Community Engagement and Sustainability
Holey Donuts recognizes the importance of giving back to the communities it serves. Our brand's commitment to community engagement includes initiatives such as supporting local charities and environmental sustainability. This approach benefits the communities and enhances the brand's reputation and customer loyalty.
Holey Donuts' Sweet Future
Holey Donuts' franchise launch in the Southeastern United States is more than just a business expansion; it's a journey into the hearts and palates of dessert lovers across the region. With a unique menu, a commitment to quality, and a strategic approach to franchising, Holey Donuts is well-positioned to become the go-to dessert destination for all Americans.
As the brand extends its reach, it remains rooted in its core values of delivering exceptional flavors and memorable experiences. Holey Donuts invites aspiring entrepreneurs to join its sweet success story and help spread the joy of gourmet mini donuts, soft-serve ice cream, and delicious coffee throughout the Southeastern United States and beyond.
For more information on the Holey Donuts Franchise model, visit the corporate site:
https://www.holeydonutsfranchise.com/