November 19, 2021
Posted by:

Strategic Franchise Brokers

Category:

News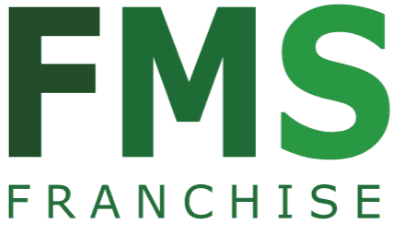 The tail end of 2021 looks much different than 2020. Franchise sales have been at an all time record high for full service franchise firm, FMS Franchise. More than 30 sales were completed in August, signaling an unstoppable momentum for the sales force behind the company. Alan George, VP of FMS Franchise, and the entire sales team is now driving a Q4 unlike anything ever seen in the company's 12 year history.
George's first foray into franchising came through a company called Tactician. There, he was the Director of Sales where he worked for several major brands including Curves, Subway, Culver's, Hungry Howie's, and many more. "I would help the sales team strategize through business mapping, ultimately helping them sell franchises," points out George. This experience was rich with commercial real estate exposure, operations, and territory enhancement. Eventually, George would go on to meet Chris Conner, sharing leads and information through their first intersecting account — Jimmy John's. 
"One day I called up FranCorp looking for Chris and they told me that he had gone on to start his own company," says George. The company Conner started was FMS Franchise. The two stayed connected, eventually bringing George in as the company's VP. 
FMS Franchise utilizes a unique model that offers two separate divisions: development and sales. Once a franchisor makes it through the development phase, which includes strategic planning, entity formation if needed, state filings and registrations, FDD creation, an operational manual, and preliminary franchise marketing materials, they can opt to enter into a separate agreement with the sales division. "We have a really effective sales team that is growing and is very talented. It's all about sales training," asserts George. "We are a cohesive group in which everyone works together as a team to improve each other. We are all working towards a unified goal of helping our clients achieve success."
The FMS Franchise sales team consists of seasoned professionals, several of which have been business owners and franchisees in the past. The team is strategically positioned throughout the U.S., offering a convenient sales partnership no matter what location a franchisor finds themselves in. 
"Our sales team teaches our franchisors how to effectively monetize the consulting effort, which is an extremely important aspect of what we do," says George. "You just need to sell one franchise to get your money back after the development phase. It takes patience, perseverance, and sales wisdom, but our team gets them there."
FMS Franchise has continued to grow, even working throughout the months of the pandemic. Franchise sales bounced back even stronger post-pandemic. "The opportunity is that people want to become entrepreneurs, and they want to be responsible for the bottom line. They don't want to be responsible for 1000 people and only make a salary. They'd rather be responsible for 10 people. They want to build a legacy and equity," points out George.
There is one thing that George wants potential franchisors to know: "Everything I do is for our customers. We work long and hard. We're dedicated to our customers. We're driven by the success of our customers and that's our message. I work for my clients as hard as I can, as effectively as I can. Without clients, there is no FMS. We understand entrepreneurism because we are entrepreneurs. There is no other firm out there that compares." 
The company is available for free consultations through their website, www.fmsfranchise.com.