October 17, 2023
Posted by:

Strategic Franchise Brokers

Category:

Franchising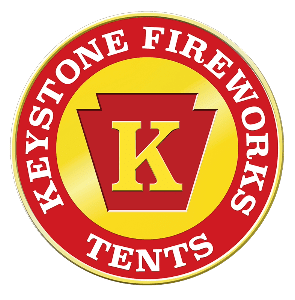 Investing in a franchise is a proven way to step into entrepreneurship with a safety net of an established brand and a robust business model. Keystone Fireworks Tents is a shining example of a franchise opportunity that offers prospective investors a trusted brand and the thrill of fireworks sales. With over 25 years of experience, we have honed our operations to perfection, making our brand an exciting prospect for entrepreneurs looking to tap into the explosive fireworks market. Let's delve into the key aspects of our franchise launch, including the incredible return on investment.
Keystone's Rich Legacy
Keystone Fireworks Tents boasts a legacy spanning over 25 years, a testament to our enduring success in the fireworks industry. This extensive experience solidifies our reputation and signifies a wealth of knowledge and expertise that prospective franchisees can tap into. By joining Keystone Fireworks Tents, you become part of a well-established, trusted brand.
Low Upfront Costs
One of the primary hurdles for many potential franchisees is the high upfront investment required. Keystone Fireworks Tents breaks this mold with our minimal upfront costs, making our offering an attractive option for many investors. This lowered barrier to entry opens the door for budding entrepreneurs to embrace the world of fireworks sales without breaking the bank.
Impressive Return on Investment
While the initial investment is minimal, the potential return on investment with Keystone Fireworks Tents is impressive. Fireworks sales are highly profitable, and with Keystone's expertise and support, you can expect a substantial ROI. The lucrative nature of the fireworks industry, combined with our established brand presence, creates a recipe for financial success.
The Keystone Fireworks Tents Franchise Model
With 25 years of refinement, Keystone Fireworks Tents has perfectly fine-tuned business processes. As a franchisee, you'll have access to these streamlined processes, eliminating the steep learning curve that often comes with starting a new business. This means you can hit the ground running and start generating revenue quickly.
Success in the franchise world often hinges on the support and guidance provided by the franchisor. Keystone Fireworks Tents takes this aspect seriously, offering franchisees trusted support every step of the way. From setting up your tent to marketing strategies and product selection, you'll have a dedicated partner in your journey to success.
The Keystone Fireworks Tents Product Line
One of the key attractions of Keystone Fireworks Tents is our diverse and high-quality product selection. With nearly 100 fireworks products, you can cater to many customer preferences. From colorful sparklers to awe-inspiring aerial displays, Keystone offers a fireworks selection that ensures something for everyone.
Accessibility is another vital factor in the fireworks industry, and Keystone Fireworks Tents excels in this regard. Your customers will have easy access to various fireworks products and accessories, enhancing their shopping experience. This accessibility not only drives sales but also keeps customers coming back for more.
The Seasonal Advantage
Fireworks are synonymous with celebrations, and as a Keystone Fireworks Tents franchisee, you can leverage this festive nature to your advantage. While fireworks sales are concentrated a few weeks each year, this seasonality can work in your favor. It creates a sense of urgency and excitement among customers, ensuring repeat business and a steady flow of revenue during peak times.
Building Customer Loyalty
Keystone Fireworks Tents understands the importance of building customer loyalty. The thrill of fireworks is timeless, and by providing top-notch products and exceptional customer service, you can create a loyal customer base that eagerly anticipates your tent's return each year. Building lasting customer relationships is key to sustained success in this business.
Why 
Keystone Fireworks Tents?
Franchising with an established brand like Keystone Fireworks Tents is crucial because it provides a proven roadmap to success. With a quarter-century of experience, we have navigated the challenges and fine-tuned our operations, reducing the risks of starting a new business. As an established brand, we bring customer trust and recognition, making attracting and retaining customers easier. 
In addition, our support and resources give you a strong foundation, increasing the likelihood of a profitable venture. In essence, franchising with an established brand like Keystone Fireworks Tents offers a shortcut to entrepreneurship with a higher chance of success.
The Keystone Fireworks Tents franchise launch offers a golden opportunity for prospective investors to enter the exciting world of fireworks sales. With minimal upfront costs, a proven business model, and extensive support, you can embark on a journey toward impressive returns on your investment. As part of a trusted brand with a rich legacy, you'll have access to the expertise and resources necessary to ensure your success. Join Keystone Fireworks Tents and ignite your entrepreneurial spirit with the explosive potential of fireworks sales. Schedule a consultation today and kick start your venture with a team of experts by your side.
For more information on the Keystone Fireworks Franchise model, contact John Naylor, Franchise Consultant with Franchise Marketing Systems (FMS Franchise):