August 12, 2019
Posted by:

Strategic Franchise Brokers

Category:

News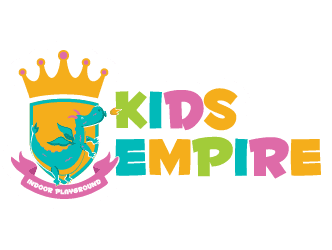 When the school year starts, one thing we can't help but notice is the swarm of yellow school buses that hits the streets. That swarm is due to the ever-increasing number of children in our great country. According to the U.S. Census Bureau, the child population was 73.6 million in 2016 and it's projected to grow to over 79.9 million by 2050. Businesses are popping up everywhere to cater to the needs, entertainment, and upkeep of this bustling group. Kids Empire, a popular playscape and birthday party destination, is in the midst of the child-centric buzz, offering new franchise opportunities within an industry that has no signs of slowing down.
No Shortage of Spending
Franchise opportunities for kids' activities and educational resources have flourished over the past 10 years. We see educational enrichment, computer coding, entertainment, children's boutiques, family-geared sweet shops, toys emporiums, and more all flooding the children-focused sector and franchisors are scrambling to fill the voids. Why do these businesses do so well? Simple answer: parents love their kids. That love (and children's needs) sees little change over the economic climate and provides certainty for the kids' entertainment industry. The growth trend within the sector is also in part due to a subcultural change that beckons for more focus on the nurturing of each child and the growth of the person as a whole. In general, more awareness and knowledge about the needs of a child and how to fulfill those needs beckons for more options to do so, such as the Kids Empire indoor playground.
Operational Simplicity
Kids Empire has been riding the growing wave within children's entertainment industry. Their franchise launch has brought great opportunities for entrepreneurial-hopefuls everywhere, gifting a business venture that has been fine tuned and proven within its current locations. Franchisees will find an ease of operation within the business due to its simplicity. Kid-focused businesses have a focus on safety, fun, and education; Kids Empire provides all three. The fun is innate within the maze and tots area. Colorful backsplashes, eccentric shape configurations, and unpredictable patterns gift kids with hours of fun they can enjoy with their parents. Safety is a top priority at Kids Empire and franchisees are given the tools needed to provide a safe environment. Finally, the physical education comes through play. Learning to climb, navigate, engineer, and more all happens within the Kids Empire walls. Social interaction and teamwork are also learned. Kids Empire gifts its franchisees with a turn-key operation that is stable, the support needed to move forward, and the proper initial training for a jumpstart to success.
The Numbers Say All
The question many potential franchisees may be asking involves the numbers for a Kid's Empire franchise. We have covered why the kid's sector is stable, why the entertainment industry is steady, and how the pool for potential clients continues to climb year after year. The initial franchise fee for a Kids Empire is affordable, with a practical  initial investment, and impressive returns. The timeframe for training within this simple operation offers a quick turnaround time, meaning franchisees will be up and running, recouping their investment quickly. Not only this, but the Kids Empire model offers multiple revenue streams, including basic playscape admission, birthday party packages, and Empire Snacks food options. The business can be taught to any franchisee who is motivated and willing to learn. 
The kids' entertainment industry is growing exponentially. Jump aboard this rising industry with Kids Empire. For more information on their franchise opportunity, fill out the form at www.kidsempire.us/our-franchise.