November 11, 2022
Posted by:

Strategic Franchise Brokers

Category:

News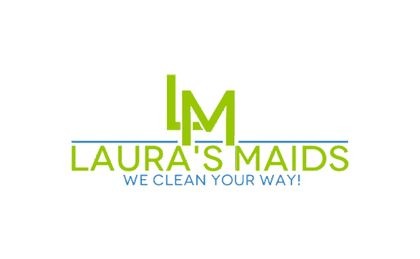 Do you want to turn your business ownership dream into reality? Laura's Maids offers a franchise to help you run a successful housekeeping business with guaranteed income generation streams. Like any industry, there are several factors you need to assess before committing to a franchise partnership. To determine the value of a franchise offering, you need to consider available revenue channels, franchisor involvement, future cash flow risks, and ongoing support. In addition, our proven business model gives you a head start in one of the most competitive sectors. We are dedicated to helping our franchise network succeed, and that's why you can expect continuous support at every step of your ownership journey.
The housekeeping industry is one of the fastest-growing sectors in the country, and the trend is set to increase in the future. This is the perfect time to invest in your own Laura's Maids and take a piece of this billion-dollar industry. Our service-driven approach allows for scalability, little overhead, and a significant potential return on investment (ROI). Since launching our business, we have designed and re-designed our business model into what it is today: a roadmap to financial freedom. When you become a Laura's Maids fraternity member, we guarantee continuous support throughout the venture.
Our flexible and highly adaptable model allows us to integrate it into any business structure without compromising growth and success. We believe in comprehensive training to equip you and your team with the knowledge and expertise they need to operate a housekeeping business. Many startups shut down operations within five years because they need a proven business model, support, and guidance. Franchisees don't have to worry about such issues because we have everything you need to establish a new location and watch your investment grow. Here are some areas we target our support for optimal growth and success.
Operational Support from the Laura's Maids Franchise Leadership Team
When you finally become Laura's Maid housekeeping franchise owner, you are guaranteed a lasting partnership with solid income generation concepts. Our support team handles all the heavy lifting and focuses on critical aspects of the business, like operations, to ensure everything is running as expected. As you kick start your venture in this highly profitable space, leverage your extensive industry knowledge and expertise.
We provide continued operational support to franchise partners to boost workflow efficiency. Seamless operations are a sign of good leadership, giving you the competitive edge you need over other businesses in your area. The most effective way to ease operations is by focusing on factors determining success, such as pricing guidelines, customer service techniques, and administrative procedures.
Networking Support from a Strong Cleaning Franchise Team
At Laura's Maids, we believe in "teamwork to make the dream work." If done correctly, franchising is a life-changing decision that can turn your passion or pastime into a solid revenue stream. As mentioned, most startups barely make it past the first five years, mainly because of low brand recognition and a lack of a proven model. Once you become part of our franchise network, you can leverage our nationally recognized brand, ongoing research and development, and franchise camaraderie through our superior networking channels.
We are offering interested individuals an opportunity to join a lucrative industry with a dedicated team of experts by their side. Let us help you avoid the many challenges of ownership by providing everything you need to actualize your business ownership dream. If you have the discipline, work ethic, and commitment to operate your own Laura's Maids, we can help you exceed your expectations.
Laura's Maids Franchise Training Support
The housekeeping industry is constantly changing, and businesses must keep up with modern techniques and trends. This is crucial if you want the upper hand against the competition and guarantee exceptional customer service. Comprehensive staff training equips your staff with the skills and knowledge required to execute their duties effectively and with the utmost quality. Our brand has a stellar track record of providing quality services, and we can help you guarantee your customers the same level of quality.
We believe training is a vital step towards building a successful brand, and that's why we focus most of our efforts on providing franchisees and their extensive staff training. Our support also includes staff recruitment for better customer service and performance. These are critical aspects in any housekeeping business, and professional help ensures you make the most out of the situation.
Another reason you should join our franchise network is to harness the power of our marketing relationships and positive reviews to expand your client pool. We support designing effective marketing strategies, consumer marketing plans, and collateral. You don't have to waste resources and time trying to build traction for your brand because we have all you need to break through the market. This is the best time to make your dream a reality, and Laura's Maids is the ideal franchising partner.
For more information on the Laura's Maids Cleaning Franchise, visit the franchise site: