November 16, 2022
Posted by:

Strategic Franchise Brokers

Category:

News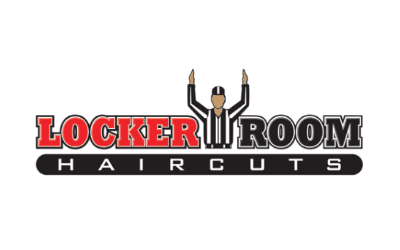 Most people have turned to the local barber shop for grooming needs and heart-to-heart conversations for years. The trend continues until today, making Locker Room Haircuts the best franchise offering to usher you into one of the most lucrative industries. As a well-established barber shop, we have designed a highly adaptable business model to give you a competitive advantage. Our stellar track record since launching the business in 2012 is seen through our 20 locations in Lubbock, TX, and across the country. We take grooming very seriously and provide every client with an unmatched experience.
Our professional franchise support team offers franchise investors the potential for a consistent and impressive return on investment (ROI).  If you have considered joining the hair care industry, The Locker Room could be the brand to investigate further. With growing opportunities and future expansions, this is the right time to actualize your business ownership dream. We provide continuous support throughout the lifespan of your venture, turning your passion for exceptional grooming into a solid revenue generation stream. Our goal is to help members of our franchise network provide the same level of quality and implement strategies geared toward achieving set goals.
Locker Room Haircuts is different from other barber shops because we won't leave you hanging throughout the entire process., and provide operational support for a seamless workflow. Prospective franchise partners can leverage our innovative model to break through the industry with a team of professionals by their side. Startups usually waste a lot of resources and time finding a suitable model and marketing techniques to create significant traction. Whether you have experience with the grooming industry or starting, we will be with you from the initial application to opening day.
Proven Revenue Generation Streams from a Hair Care Franchise Marketing System
Franchising is a crucial life-altering decision, meaning you should carefully assess the value of the franchise system and other factors that impact the growth of the venture. What makes us different from other franchise offerings is our franchise support team's dedication to the success of your experience. Like any industry, a startup requires support to thrive. That's why we work with you to ensure you remain active in the community, establishing your exclusive location as the go-to barber shop for a unique grooming experience.
Having established fifteen successful locations under our franchise network, we aim to be leaders in our market as a provider of top-notch haircuts. We have a customer-centred approach that allows us to meet the specific needs of our clients, enhancing their aesthetics and confidence with every visit. You can provide the same level of quality through regular training conducted by our support team, maximizing available income generation streams. Prospective franchise partners can count on us to provide business support, employee management, and training to help them run successful Locker Room Haircuts.
Once you become part of our franchise fraternity, you can engage with the community and create meaningful relationships that establish you as a staple of society. Our well-designed franchise system incorporates targeted support in critical areas, which makes the ownership process fun and easy. While the bottom line of every venture is to turn a profit, our model is revenue-oriented and fulfilling to be a part of. Let us help you grow in one of the most lucrative sectors by providing support to run a successful barber shop.
Why the Locker Room Haircuts Franchise?
Many franchise offerings claim to have your best interest at heart, but what makes Locker Room Haircuts different? A perfect haircut can be the difference between a bad and a good day, and that's why we aim to provide an exceptional grooming experience to everyone who walks into any of our locations. This has always been our goal, and we can help you leverage and exceed your customers' expectations through training and continuous support.
We have a decade's experience, allowing us to critically assess each location of our franchise network and make necessary adjustments to help you achieve your business and personal objectives. The industry's future is bright as the nation slowly resumes normalcy after the coronavirus pandemic. Most people are convening at local barber shops for grooming services and engaging in meaningful conversations. This is the ideal time to invest in a Locker Room Haircuts franchise and do good for the community while turning a profit.
As mentioned, franchising is a life-changing decision that requires critical thought and planning before investing. Our franchise offering gives you exclusive access to a proven business model with guaranteed growing opportunities, future expansions, and solid revenue streams. You don't have to undergo the challenges most startups experience during the initial stages of the business. We provide continuous support across all the vital areas of the venture, making business ownership a fun, lucrative experience.
The future has never looked brighter, and we offer interested investors an opportunity to join like-minded people in our franchise network. Good grooming should be accessible to all, and Locker Room Haircuts allows you to open one in your location.
For more information on the Locker Room Haircuts Franchise system, visit the franchise site:
https://www.franchiseconduit.com/franchise/lockerroom-franchise/