May 22, 2023
Posted by:

Strategic Franchise Brokers

Category:

News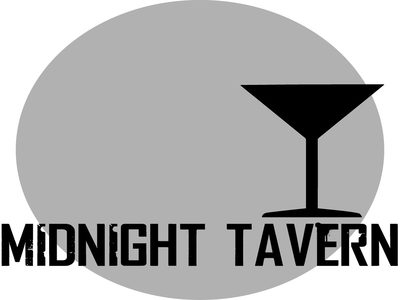 Nestled in the heart of Naples, Florida, Midnight Tavern has become a beloved local hotspot, offering a delightful blend of American bar food, refreshing beverages, and vibrant entertainment. As a casual, family-friendly restaurant and sports bar, Midnight Tavern holds a special place in the hearts of its patrons. With an unwavering commitment to sourcing fresh local produce and ingredients, the franchise has successfully captured the essence of Naples' culinary scene, elevating it with a unique twist.
Embracing the Local Music Scene
One of the standout features of Midnight Tavern is its dedication to promoting the local music scene. From Thursday through Saturday evenings, the tavern comes alive with the enchanting melodies of talented musicians, creating an atmosphere that is lively and captivating. By providing a platform for local artists to showcase their talent, Midnight Tavern has established itself as a pillar of support and appreciation for the arts within the community.
A Feast for the Senses
Midnight Tavern takes pride in its delectable menu, carefully crafted to cater to a wide range of tastes. The skilled chefs at the franchise combine classic American bar food favorites with a fresh and locally-inspired twist. From juicy burgers made with locally sourced beef to mouthwatering seafood dishes featuring the catch of the day, the menu is a culinary journey that celebrates the flavors of Naples. Bursting with vibrant colors and bold flavors, every dish tells a story and leaves a lasting impression on the taste buds of its patrons.
Daily Specials: A Culinary Adventure
Midnight Tavern introduces daily specials that add an extra layer of anticipation and surprise to keep things exciting. These specials showcase the creativity and ingenuity of the talented chefs, enticing visitors to explore new flavors and culinary delights. Whether it's a seasonal delicacy or a fusion of international cuisines, the daily specials at Midnight Tavern ensure that there's always something to captivate even the most discerning palates.
The Perfect Blend: Sports, Drinks, and Entertainment
For sports enthusiasts, Midnight Tavern provides a haven to cheer on their favorite teams while enjoying a refreshing drink and a delicious meal. The full-service bar offers an impressive selection of craft beers, signature cocktails, and fine wines, catering to every individual's taste. With strategically placed TVs broadcasting live sports events, patrons can catch every thrilling moment while immersing themselves in the convivial ambiance that permeates the tavern.
An Inclusive Gathering Place
Midnight Tavern goes beyond just a restaurant and bar—it aspires to be a community gathering place where people from all walks of life can come together and create lasting memories. Whether you're a resident, a tourist exploring the vibrant city, or a music enthusiast seeking an unforgettable experience, Midnight Tavern welcomes you with open arms. The inclusive environment and the friendly staff ensure that every visitor feels at home and part of something special.
The Need for Midnight Tavern in Naples
As the community of Naples continues to grow and evolve, there is an inherent need for establishments that foster a sense of togetherness and create spaces for shared experiences. Midnight Tavern fills this void by offering a unique blend of culinary excellence, vibrant entertainment, and a welcoming atmosphere. It brings people together, encouraging connections and conversations that transcend the boundaries of age, background, and interests.
Moreover, the support and promotion of local talent further emphasize Midnight Tavern's commitment to the community. By providing a platform for aspiring musicians, the franchise enriches Naples's cultural fabric and acts as a springboard for talent to shine and grow.
Investing in Midnight Tavern Franchise: A Lucrative Opportunity for

 

Success
Investing in a franchise can be a lucrative business endeavor, and the Midnight Tavern franchise presents a compelling opportunity for aspiring entrepreneurs. With its unique blend of casual dining, live music, and a vibrant atmosphere, Midnight Tavern has already established a strong presence in Naples, Florida. Here are several reasons why investing in a Midnight Tavern franchise is a wise choice.
Established Brand and Proven Concept
One of the primary advantages of investing in a franchise are the foundation of an established brand and a proven concept. Midnight Tavern has already built a solid reputation within the community, attracting a loyal customer base with its family-friendly ambiance, delectable American bar food, and exciting live music events. By investing in a Midnight Tavern franchise, entrepreneurs can tap into this brand recognition and capitalize on the franchise's successful business model.
Thriving Local Music Scene
Naples, Florida is known for its vibrant music scene, and Midnight Tavern has become a hotspot for local talent. By investing in a Midnight Tavern franchise, entrepreneurs can leverage this thriving music community. The franchise provides a platform for musicians to showcase their skills, attracting a diverse audience and enhancing the overall customer experience. Investing in a Midnight Tavern franchise allows entrepreneurs to contribute to the local music scene while capitalizing on its popularity.
Growing Demand for Family-Friendly Establishments
In an era where families seek entertainment options that cater to all members, investing in a family-friendly establishment like Midnight Tavern can be highly rewarding. With its welcoming atmosphere and diverse menu offerings, the franchise appeals to many customers, including families looking for a casual dining experience. By investing in a Midnight Tavern franchise, entrepreneurs can tap into the growing demand for family-oriented establishments, positioning themselves at the forefront of this market trend.
Recurring Revenue Streams
The Midnight Tavern franchise offers various revenue streams, ensuring franchise owners' stable and consistent income. Alongside its food and beverage offerings, the franchise benefits from additional revenue from live music events, attracting loyal patrons and new customers seeking entertainment. This diversified approach to revenue generation mitigates risks and increases the potential for profitability, making the franchise an attractive investment opportunity.
Comprehensive Franchise Support
Investing in a Midnight Tavern franchise comes with comprehensive support from the franchisor. Franchisees receive guidance in site selection, staff training, marketing strategies, and ongoing operational support. This support system empowers entrepreneurs, particularly those new to the hospitality industry, to navigate the complexities of running a successful restaurant and bar. With the backing of a well-established franchise, entrepreneurs can focus on delivering an exceptional customer experience while benefiting from the expertise and resources provided by the franchisor.
In conclusion, Midnight Tavern is a testament to the value it brings to the community of Naples, Florida. Through its exceptional food, vibrant entertainment, and inclusive environment, the franchise has become a cherished gathering place where memories are made, friendships are forged, and the local spirit thrives. As the sun sets over the enchanting city, Midnight Tavern remains a beacon of warmth and excitement, inviting everyone to join in the shenanigans and experience the true essence of Naples.
For more information on the Midnight Tavern Franchise System, visit the corporate site: