October 4, 2019
Posted by:

Strategic Franchise Brokers

Category:

News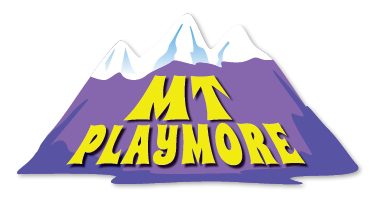 The United States is the land of opportunity. Within the franchise marketplace, many opportunities come along that can bring dreams of business-minded individuals to life. For owner and founder of Mt. Playmore, Michael Fontaine, achieving a monumental attraction that gifts families a safe, fun space to spend time has been accomplished Moreover, Mt. Playmore, a playscape of epic proportions, is now launching a super exciting franchise opportunity for interested and qualified candidates!
Since 2014, Mt. Playmore has welcomed in tons of visitors for playtime and birthday parties. The space is filled with a custom made architectural wonder that is the Mt. Playmore playscape. Towering at over 18 feet, the custom designed structure was carefully designed with kids and adults in mind. There is no weight limit and parents can comfortably play and interact with their kids. There is an area specifically for toddlers, covering 1400 square feet, making it the largest in Austin.
When it comes to children, safety should always be a top priority and Mt. Playmore has every base covered. Beginning upon entry, parents and children are both stamped with a matching UV sensitive stamp. Children are only allowed to exit the building with an adult that has a matching stamp. Everything is kept sanitary through daily wipedowns and through a technology called Dis.N.Fx. Through a fog application process, Dis.N.Fx's process coats all surfaces with a bacteria-killing substance that eliminates 99.99% bacteria and keeps working for months. Foam surfaces, tension web flooring, and heavy padding are throughout the Mt.Playmore playscape, keeping children safe to play all day!
The franchise opportunity is open to motivated individuals who want to be involved in the day to day operations. The concept is applicable within most all cities and meets the rise in kid-centric entertainment within the industry. Franchise candidates will find that Mt.Playmore calls for a reasonable investment and provides an efficient and proven business model. The franchise is a rewarding, fun business that gifts its buyers with promising projections and fortified processes. Mt. Playmore sits atop a strong management team comprised of knowledgeable engineers with decades of industry experience. The opportunity offers several initial and ongoing support services including areas of operations, marketing, research, and more.
Franchise buyers can expect to be a part of a team that is strong within its business model and marketing know-how. The company is beckoning individuals who want impressive returns, a relatively reasonable investment, and a rewarding experience. For more information on the Mt. Playmore franchise opportunity, please visit their website at https://franchiseconduit.com/franchise/mt-playmore-franchise/