June 3, 2023
Posted by:

Strategic Franchise Brokers

Categories:

Franchising, News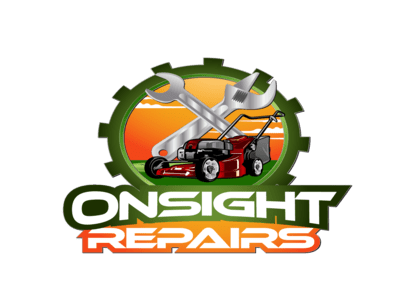 In a fast-paced world that values convenience and efficiency, On Sight Repairs emerges as a unique player in the small engine equipment maintenance and repair industry. This franchise model is committed to simplicity and mobile convenience and offers professional services at the client's home. Let's delve into the details of the On Sight Repairs franchise launch and explore how it revolutionizes small engine repairs.
Providing Solutions for Busy Lifestyles
In today's hectic lifestyles, finding time to load, transport, and pick up bulky outdoor equipment for repairs can be a significant challenge. On Sight Repairs bridges this gap by bringing professional maintenance and repair services to the client's doorstep. By offering comprehensive repair solutions for a range of small engine equipment, including snow blowers, pressure washers, lawnmowers, tractors, and generators, On Sight Repairs becomes a reliable partner for homeowners and businesses alike.
Premium Services and Franchise Opportunities
The On Sight Repairs franchise stands out in the marketplace by offering many premium services. The annual lawn mower tune-up package, encompassing air filter replacement, oil change, and a thorough inspection and cleaning, has become a sought-after service for clients. Focusing on quality and professionalism, On Sight Repairs builds a loyal customer base that values the convenience and expertise the franchise partners provide.
The Scalable Model of Mobile Equipment Repair Franchises
On Sight Repairs presents an enticing opportunity for aspiring entrepreneurs seeking a scalable business model. Franchise partners can rapidly expand their local operations by incorporating branded vehicles and employing qualified staff. Unlike traditional brick-and-mortar retail locations, the mobile nature of On Sight Repairs eliminates the additional expenses associated with rent and product inventory. With low fuel costs and minimal inventory management, franchisees can focus on providing exceptional service while maximizing their profitability.
Simplified Startup Process
One of the most appealing aspects of the On Sight Repairs franchise is its straightforward and accessible startup process. With an average investment of around $60,000, franchisees can quickly establish their territories once the agreement and training are finalized. The absence of a physical storefront significantly reduces overhead costs, allowing franchise partners to allocate resources more efficiently. This streamlined approach enables entrepreneurs to enter the market swiftly, capitalizing on the growing demand for mobile small engine repair services.
Achieving Work-Life Balance
Emphasizing the importance of work-life balance, the On Sight Repairs franchise allows its partners to create their schedules. By giving franchisees control over their time and earning potential, On Sight Repairs enables individuals to build a business that aligns with their lifestyle and personal commitments. This flexibility enhances job satisfaction and empowers franchisees to enjoy the benefits of entrepreneurship while maintaining a healthy work-life equilibrium.
Why Invest in On Sight Repairs Franchise: Achieving Financial Growth and Independence
Investing in a franchise opportunity is a significant decision, and prospective franchisees seek opportunities that provide financial growth and independence. On Sight Repairs franchise offers a compelling offering that aligns with these aspirations. This section will explore the key reasons prospective franchisees should consider investing in On Sight Repairs for their financial success and independence.
Lucrative Market Potential
The small engine equipment repair industry presents a vast and lucrative market for prospective franchisees. With homeowners and businesses relying heavily on their outdoor equipment, the demand for professional maintenance and repair services is consistently high. On Sight Repairs taps into this market, offering essential services with the added convenience of on-site repairs. By investing in an On Sight Repairs franchise, prospective franchisees gain access to a thriving industry and the potential for substantial financial returns.
Mobile Convenience and Customer Loyalty
The On Sight Repairs model distinguishes itself by providing mobile convenience to clients. By bringing professional services directly to customers' doorsteps, On Sight Repairs offers a level of convenience that sets it apart from traditional repair shops. This mobile approach attracts customers seeking convenience and fosters loyalty and repeat business. As a franchisee, investing in an On Sight Repairs franchise means capitalizing on this customer-centric approach and building a loyal customer base that contributes to long-term financial growth.
Scalable Business Model
The scalability of the On Sight Repairs franchise model is a significant advantage for prospective franchisees. With the addition of branded vehicles and qualified staff, franchise partners can easily expand their operations to capture a larger market share. The ability to scale the business locally and rapidly allows franchisees to increase revenue streams and achieve financial growth. The simple operational structure and low overhead costs enhance the franchisee's potential to maximize profitability and attain financial independence.
Streamlined Startup Process
For prospective franchisees seeking financial independence, the streamlined startup process offered by On Sight Repairs is highly appealing. With a well-defined system, franchisees can quickly launch their businesses after the agreement and training are finalized. The absence of a brick-and-mortar location significantly reduces startup costs, allowing franchisees to allocate resources more effectively toward business growth. This streamlined approach minimizes financial burdens and expedites the path to profitability.
Control over Earning Potential
Investing in an On Sight Repairs franchise gives prospective franchisees control over their earning potential. As franchise partners, individuals can set their own schedules and determine the volume of work they undertake. This control over work hours and client acquisition allows franchisees to align their efforts with their financial goals. By diligently serving clients and expanding their customer base, franchisees can achieve financial growth and ultimately attain the desired level of financial independence.
Prospective franchisees seeking financial growth and independence should consider investing in the On Sight Repairs franchise. The combination of a lucrative market, mobile convenience, scalability, streamlined startup process, and control over earning potential makes it attractive. By capitalizing on the market demand, providing exceptional services, and leveraging the advantages of the franchise model, individuals can pave their path to financial success and independence with On Sight Repairs.
For more information on the On Sight Repairs Franchise System, visit the corporate site: