July 19, 2023
Posted by:

Strategic Franchise Brokers

Categories:

Franchising, News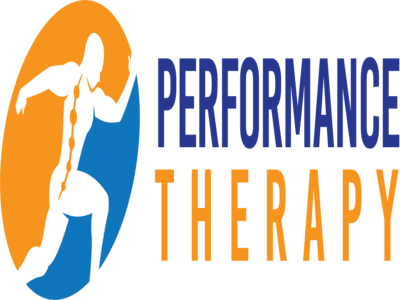 The fitness industry is witnessing a transformative shift as Performance Therapy Fitness paves the way with its specialized and personalized fitness model. This innovative concept offers franchisees a golden opportunity to invest in a relevant 50+ fitness concept applicable across markets throughout the United States. Let's explore the franchise launch of Performance Therapy Fitness and why our well-structured business model guarantees success for prospective franchisees.
Filling the Gap Between Healthcare and Fitness
At the core of Performance Therapy Fitness lies a unique fitness platform that emphasizes movement, rehab, and strength training. This model effectively bridges the gap between traditional healthcare and conventional fitness programs. The approach focuses on improving movement and flexibility as the foundation and subsequently incorporates strength training. By catering to the specific needs of clients aged 50 and older, Performance Therapy Fitness sets itself apart as a trailblazer in the industry.
Catering to a Growing Demographic
With an aging population, the demand for fitness programs that cater to the 50+ age group is rapidly increasing. Performance Therapy Fitness recognizes this burgeoning market opportunity and tailors its offerings accordingly. Franchise partners benefit from a proven business model that capitalizes on this target clientele's unique needs and preferences. By providing specialized programs and services, franchisees have a competitive advantage in tapping into this growing market segment.
A Comprehensive Franchise Package
Performance Therapy Fitness offers franchise partners a comprehensive business package, ensuring a smooth and successful launch. Franchisees gain access to client acquisition and retention strategies, enabling them to build a strong customer base. The business model embraces the concept of recurring revenue, allowing franchise partners to enjoy stable and predictable income streams. Moreover, high-profit margins and low overhead contribute to this franchise opportunity's financial viability and attractiveness.
Unmatched Support System
One key factor that sets Performance Therapy Fitness apart is its unwavering commitment to supporting franchise partners. The franchise package encompasses full support that spans every aspect of the business. From initial setup to ongoing operations, franchisees can access many resources and guidance. Performance Therapy Fitness provides training programs, operational manuals, marketing materials, and ongoing assistance, empowering franchise partners to navigate their entrepreneurial journey confidently.
Proven Success and Track Record
Performance Therapy Fitness stands on a solid foundation of proven operations and success. With years of experience in the industry, the franchise model has been refined and optimized to deliver optimal results. Franchise partners can leverage this knowledge and tap into a winning formula that has already garnered acclaim and recognition. The track record of Performance Therapy Fitness serves as a testament to the viability and potential of this franchise opportunity.
Perks of Joining the Performance Therapy Fitness Franchise Network
Performance Therapy Fitness offers a range of compelling perks and benefits for investors who join its esteemed franchise network. By becoming a franchise partner, individuals gain access to various advantages that contribute to their success and maximize the return on investment. Let's explore some of the key perks that await aspiring franchisees:
Proven Business Model
Investors who join the Performance Therapy Fitness franchise network are stepping into a well-established and proven business model. The franchise has demonstrated its effectiveness and profitability through years of successful operations. This gives investors a strong foundation and a higher likelihood of success in their franchise venture.
Exclusive Target Market
One of the significant perks of the Performance Therapy Fitness franchise is its exclusive focus on clientele aged 50 and older. This age group represents a rapidly growing market with specific fitness needs. By catering exclusively to this demographic, franchise partners can tap into an underserved market segment, positioning themselves as experts in providing tailored fitness programs and services.
Comprehensive Training and Support
Performance Therapy Fitness is dedicated to ensuring the success of its franchise partners. Franchisees receive comprehensive training programs and operational support to equip them with the necessary skills and knowledge to run their franchise effectively. From initial setup to ongoing assistance, Performance Therapy Fitness provides guidance every step of the way, enabling franchisees to operate their business with confidence.
Marketing and Branding Assistance
As part of the franchise network, investors benefit from marketing and branding support. Performance Therapy Fitness offers marketing materials, strategies, and guidance to help franchisees effectively promote their business within local markets. This assistance saves time and effort and enhances brand visibility and customer acquisition.
Streamlined Operations and Systems
Performance Therapy Fitness streamlines its operations and systems to ensure efficiency and productivity for franchise partners. Franchisees gain access to operational manuals and standardized processes that have been refined over time. These resources facilitate smooth day-to-day operations, enabling franchisees to focus on providing exceptional service to their clients.
Performance Therapy Fitness presents a lucrative franchise opportunity for entrepreneurs looking to enter the fitness industry with a specialized and targeted approach. This fitness model successfully fills the gap between healthcare and fitness by combining movement, rehab, and strength training. Franchisees benefit from a well-structured business model that caters to the 50+ age group, ensuring long-term success in a growing market segment. With a comprehensive franchise package and unparalleled support, Performance Therapy Fitness is poised to empower franchise partners and drive your entrepreneurial aspirations to new heights.
For more information on the Performance Therapy Fitness franchise model, visit the corporate franchise site:  https://performancetherapyfitnessfranchise.com/