November 7, 2022
Posted by:

Strategic Franchise Brokers

Category:

News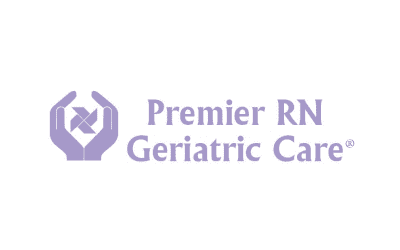 The senior care industry is one of the fastest-growing and most-lucrative sectors to invest in. Premier RN Geriatric Care offers interested franchisees an opportunity to grab a portion of the market share. Our RN Geriatric care management approach sets us apart from the conventional in-home care that assists with daily living activities. We take senior care to another level by providing advocacy during medical visits, distant family care, support for socialization, relocation assistance, insurance policy review, and so much more. If you are looking for a profitable investment opportunity, this is the best time to join one of the most profitable industries with the leading team by your side.
As a prospective franchise partner, you have exclusive access to a proven business model and multiple revenue streams. Income-generating opportunities include detailed training, potential recurring revenue agreements, and a satisfying model which can help you offer better care to your clients. Our franchise support team works with you throughout the venture, ensuring you help families navigate the complexities of the healthcare system. Premier RN Geriatric Care has years of experience in one of the most competitive industries, helping startups avoid common issues that often result in shutting down operations.
With most startups closing soon after joining the senior care industry, we can help you own and run a successful Premier RN Geriatric Care. Our well-designed, innovative model is perfect for prospective franchise partners ready to engage in business ownership with a high-demand and innovative concept. We welcome you to join our franchise network and meet other like-minded individuals dedicated to succeeding in in-home senior care. As the need for help increases in families navigating healthcare on their own, our customized model serves as an add-on profit to ensure you can meet each client's specific needs.
High Margin, Repeatable Revenue Generation Streams
What makes Premier RN Geriatric Care different from other franchisees in the senior care industry is our roadmap to the complicated healthcare system through virtual or in-person RN visits, case management, and clinically-based healthcare consultation. Our professional franchise support team works with you to ensure you remain active in your community, establishing your location as the go-to service provider for consistent, thorough, rapid response times and quick service establishment. This allows you to build trust in your exclusive location, growing the desired traction for the business without compromising the bottom line: turning a profit.
We aim to be leaders in our market, having established Premier RN Geriatric Care as a provider of quality, comprehensive healthcare assessment, and customized care plans. This approach has helped our organization meet clients' specific needs and ensure they reach their optimum potential. We are committed to improving the quality of life of all our clients and alleviating the physical, mental, and emotional burden of a complicated healthcare system. Whether you are an existing in-home senior care or a potential investor looking to own your business, we have the perfect opportunity for you.
Premier RN Geriatric Care has a dedicated franchise support team that empowers you throughout the lifespan of the venture, allowing you to engage with the community and leverage meaningful connections. Our proven model integrates private aid, estate planning attorneys, physical therapists, financial planners, and many other experts to provide a multi-faceted resource from the start to the end of the venture. As a Premier RN Geriatric Care franchise owner, you will generate income through flat rates, hourly rates, and recurring monthly revenue. Our unique model offers a unique approach to RN geriatric Care Management that covers all the bases. Our model is more than just revenue-oriented, but is also a fulfilling business model that feels great to be a part of.
The Future of Senior Care in the U.S. and Around the World
The elderly are more than just our loved ones, but a symbol of an earlier generation that we must protect and preserve. The Premier RN Geriatric Care franchise network is geared towards this initiative, ensuring you provide the best care for those who came before you. Since establishing our brand, our goal has remained to provide exceptional RN Geriatric Care that exceeds our client's expectations.
Through continuous support targeting crucial aspects of the business that impact growth, we can help you guarantee your target audience the same quality and commitment our brand is known for. After the coronavirus pandemic, many people saw the need to provide better care to our most knowledgeable and beloved community members: the elderly. Nobody wants to experience the same healthcare struggles, and the Premier RN Geriatric Care franchise allows you to do good for your community while turning a profit.
The future of senior care has never looked brighter, and we invite interested individuals to join the winning team. Take this opportunity and actualize your business ownership dream with the best in the industry. Care should be accessible to those who need it, and running a Premier RN Geriatric Care in your exclusive location brings us closer to achieving this goal.
For more information on the Premier RN Geriatric Care Franchise, visit the corporate site: