August 31, 2023
Posted by:

Strategic Franchise Brokers

Category:

Franchising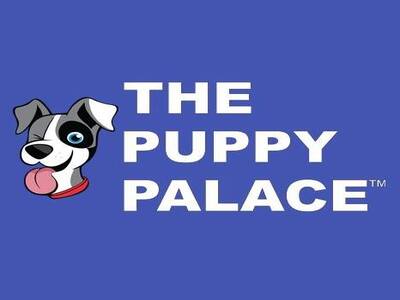 In today's ever-evolving business landscape, finding a franchise opportunity that aligns with your passion and promises substantial growth potential is akin to striking gold. Enter The Puppy Palace, a unique franchise shining beacon in the flourishing pet industry. Boasting a commitment to superior breeds, exceptional care, and a proven franchise model, The Puppy Palace offers aspiring entrepreneurs a gateway to success in a billion-dollar industry.
A Tail-Wagging Opportunity in a Booming Industry
The pet industry has witnessed remarkable growth recently, with people's affinity for animal companionship transcending mere trends. The Puppy Palace franchise taps into this unwavering human-animal bond, allowing individuals to venture into a market with tremendous potential. With billions at stake, the pet industry proves its resilience even in challenging economic climates.
Puppy Palace's Commitment to Canine Excellence
Central to The Puppy Palace's success is its unwavering dedication to the well-being of the puppies it offers. A distinguishing factor that sets this franchise apart is its emphasis on sourcing puppies from breeders who exceed USDA qualifications. The franchise goes the extra mile, ensuring that all puppies come from breeders with USDA licenses and certifications from reputable organizations like AKC, OFA, APRI, ACA, UABR, Blue Ribbon, and Canine Care through Purdue University. This commitment to sourcing puppies from accredited breeders underlines the franchise's devotion to quality and responsible breeding practices.
A Holistic Approach to Puppy Care
The Puppy Palace franchise extends its commitment to excellence beyond procuring puppies. It encompasses a comprehensive and meticulous approach to puppy care, from when they arrive at the facility to when they find their forever homes. Hospital-grade facilities, house checks, on-site vet technicians, and prompt puppy delivery within 24 hours showcase the franchise's dedication to ensuring every puppy's health, comfort, and safety.
Empowering Franchisees for Success
One of the cornerstones of The Puppy Palace franchise is the comprehensive support provided to its franchisees. Recognizing that the franchise network's success directly reflects individual franchise owners' accomplishments, the company offers robust operational and marketing support.
Operational Support: Nurturing Every Aspect of Your Business
The franchise ensures its franchisees are well-equipped to handle every aspect of their operations. Through ongoing training and support, franchisees gain proficiency in unit operations, maintenance, customer service techniques, product ordering, pricing guidelines, and administrative procedures. This multifaceted approach to operational support lays the foundation for a seamless and efficient business operation. It allows franchisees to focus on what they do best – providing excellent care and finding loving homes for puppies
.
Marketing Support: Building a Brand That Resonates
Effective marketing can be the difference between success and obscurity in the competitive pet market. The Puppy Palace franchise recognizes this and extends its expertise to guide franchisees in developing impactful marketing strategies. By coordinating advertising efforts and providing consumer marketing plans and materials, the franchise ensures its message reaches a wider audience, fostering brand recognition and customer loyalty.
Trusted Partnerships
The Puppy Palace franchise doesn't just promise support – it delivers it through established partnerships. Pinnacle Pet and United Finance, renowned names in the pet industry, collaborate with the franchise to empower franchisees financially. These partnerships open doors to resources that can facilitate growth, making the journey toward establishing a thriving puppy business smoother and more achievable.
The Need for a Puppy Palace Franchise 
The need for a Puppy Palace franchise becomes apparent in a community that cherishes the bonds between humans and their furry companions. This franchise doesn't just offer a business opportunity; it fills a crucial void by providing a trusted source of superior breeds nurtured in a safe and caring environment. In an era where the quality of pet care and responsible breeding practices matter more than ever, The Puppy Palace steps in to ensure that families have access to puppies that are not only healthy but also come from reputable sources. We uphold stringent standards, offering holistic puppy care and fostering a support network for franchisees. Our franchise serves as a beacon of reliability, joy, and responsible pet ownership within the heart of the community.
Embarking on a Journey of Opportunity
The Puppy Palace franchise presents an unparalleled opportunity for individuals who are not only drawn to the allure of the pet industry but are also committed to upholding the highest standards of care and responsibility. The franchise's dedication to sourcing puppies from reputable breeders, comprehensive approach to puppy care, and the unwavering support offered to franchisees position it as a leader in puppy-focused franchises.
Aspiring entrepreneurs who join The Puppy Palace family become part of a lucrative market and align themselves with a brand that embodies integrity, care, and excellence. In an era where companionship knows no bounds, The Puppy Palace franchise is a testament to the enduring bond between humans and their four-legged friends, fostering joy, companionship, and prosperity.
For more information on the Puppy Palace Franchise System, contact us:
https://www.strategicfranchisebrokers.com/schedule/