December 17, 2018
Posted by:

Strategic Franchise Brokers

Category:

News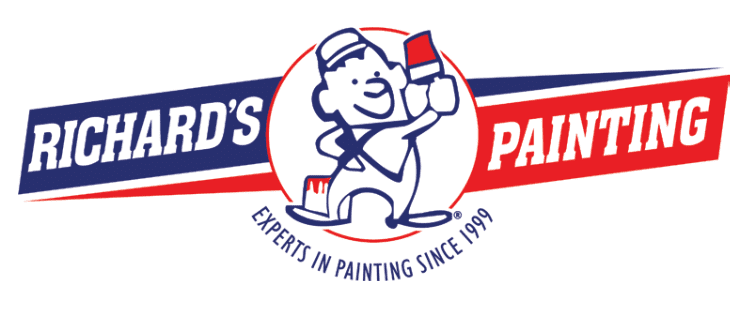 Residential and commercial buildings require proper maintenance to last longer, remain structurally stable, and keep their value high. The repair and painting industry is one that is growing steadily to meet the increasing demand for the services. It is estimated that 64 percent of Americans now own homes and in 2016, North Carolina recorded an increased rate of homeownership since the Great Recession with a 65.7 percent, according to a publication by the Census Bureau. Because homeowners have a busy lifestyle, they seek home improvement services like repair and painting from experienced contractors to help spruce up the look of their buildings. Richard's Painting Franchise comes in to fill a gap that is witnessed in the residential and commercial painting franchising models. But what does it mean to investors and consumers by launching Richard'sPainting Franchise model?
Expansion of the Brand's Quality and Premium Level Service.
Richard's Painting is a reputable home improvement contractor serving the residents of Salisbury, North Carolina. Homeowners in North Carolina need to have painting services from trusted companies. They also need other services such as deck staining, pressure washing, garage floor epoxy, decorative painting, and installation or repair of drywall. Richard's Painting hasbeen in the industry since 1999 and what does that mean? They are industry leaders who have thrived by understanding the needs of their customers and offering unique, quality services in a professional manner. The Richard's Painting Franchising business is aimed at expanding their painting services in a scalable way.
Investment Opportunities in the Repair and Painting Industry.
The Richard's Painting brand name continues to cement itself in different locations while also giving would-be investors in the repair and painting industry to come in and offer their services in a cost-effectiveway. Investing in the repair and painting industry can prove a challenge when you do not have the resources including market research, understanding customer needs, and legal support. It would take investors a lot of time and probably incur unnecessary costs if they have to establish their brand in this industry.  When we have more investment opportunities being created, it means more people are employed and more homeowners and business owners are being served under Richard'sPainting services brand. 
Read more
Buying into the Right Franchise System
WokWorks' Franchising Backed by a Great Business Model
Strengthening of the Brand Name and a Franchise Marketing System that Delivers Results.
Growing a painting services company can take a lot of time and investment. Richard's Painting has over 15 years experience in this industry. It has learned how customers' behavior changes over time and has aligned itself to meet the demands. The franchising model aims at strengthening the brand name of Richard's Painting by setting up operations in locations that haven't previously been served. This way, it is able to edge out against its competitors in the industry and strengthen its brand name in North Carolina.
The residential and commercial painting industry within U.S. and Canada has been estimated at $56 billion while the painting and decoration industry solely is worth about $1 billion. There is a big potential growth in the painting franchise industry. Those wanting to investment can select a business that dwells on residential painting and repair or commercial painting and repair. They can also choose both. Richard's Painting has experience in offering both repair and painting services including residential and commercial painting.
For more information on the Richard's Painting Franchise System, visit the franchise site here: